What's the Difference Between Smok Nord 4 and Smok Nord X?
A new Nord device, Smok Nord 4 Kit, has come out on November 17th. Comparing to the former one, Smok Nord X Kit, there're some adjustments and substantial changes indeed. So let's find out what's the difference between the new Nord 4 and Nord X.
Smok Nord X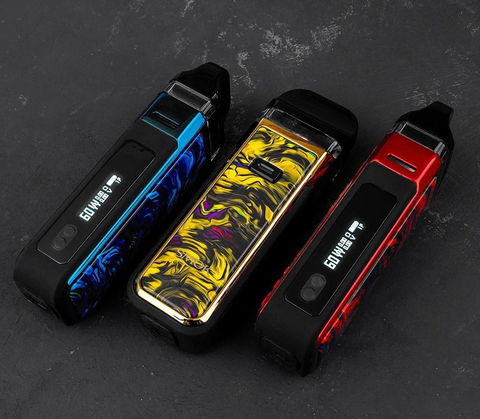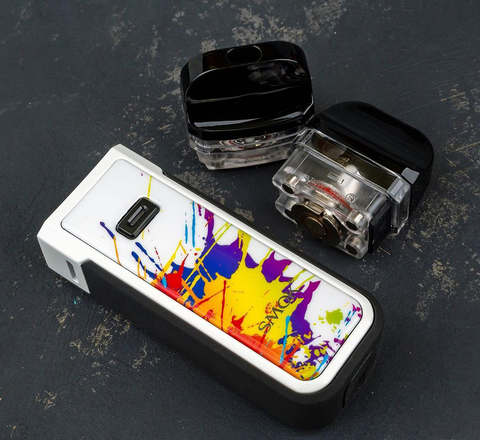 The Smok Nord X Kit was released on August 13th. As a huge upgrade from Smok Nord 2 Kit, the Nord X is constructed more solidly and ruggedly which features a great capacity of resisting water, dust, and drops in daily use scenario. On the inside, the Nord X still accommodates a 1500mAh internal battery but its maximum output has been increased to 60w which is 20w higher than the previous Nord 2. Most importantly, the Nord X can use two types of pod cartridge, RPM 2 pod and RPM pod, to utilize RPM 2 mesh coil and RPM mesh coils respectively.
Smok Nord 4
As the fourth generation of Smok Nord pod system device, the brand-new Nord 4 finally has an airflow adjustment mechanism that will improve the comprehensive performance to a great level. 
The whole dimension of the Smok Nord 4 Kit is still under great control to maintain portability and compactness even there's a 2000mAh internal battery fitted inside the module. Given that, the maximum output of this new device has been increased to 80w which is more powerful than the other Nord devices. The functionalities of the new Nord 4 retains the same as well. A changeless fire button sits on the front and dual adjustment buttons lay on the side together with a familiar 0.69" screen display. The compatibilities with pod cartridges and coils also keep the same as the Nord X. Basically, there are not too many changes on the inside of the Nord 4.
But there's an airflow adjustment valve on both sides of the battery module which means users finally have the right to regulate the airflow at will. Hard to believe it takes two years after the birth of the Smok Nord series for this kind of fundamental configuration comes into practice. 
Now, let's summarize the differences between the Smok Nord 4 and the Smok Nord X!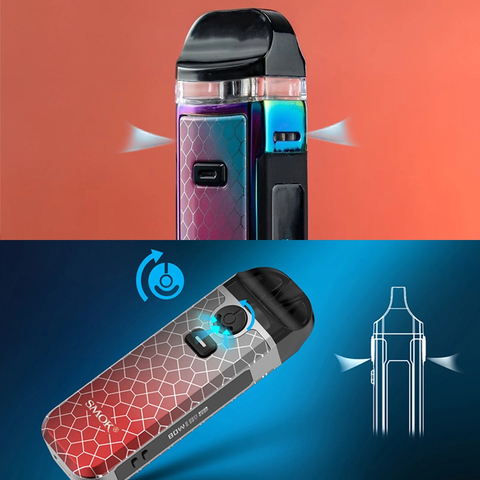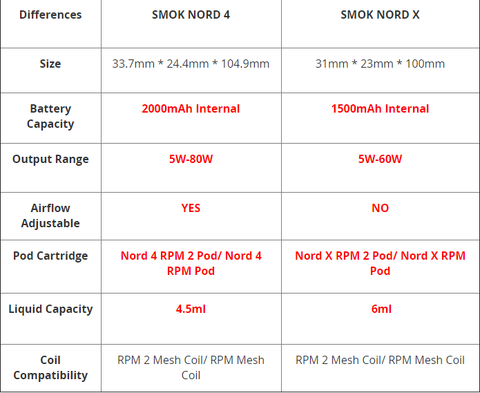 Basically, Here're all the fundamental differences between these two kits. If you find something omits here, Correction and explanation are eagerly welcomed!
 
That's all I want to tell you. Hope you find it useful. And I'm looking forward to your thoughts if you have something different to share with us!