Vaporesso XROS 3 Pod Vape Kit Review
It is not difficult to find out that the Vaporesso XROS is a very popular series product since the latest third version of Vaporesso XROS is about to hit the market. And before the Vaporesso XROS 3, there were Vaporesso Xros Mini, Vaporesso XROS, and Vaporesso XROS 2 in the vape market. Thanks for the Vaporesso XROS 3 sample that Vaporesso sent to me, this is definitely the first review of the Vaporesso XROS 3 Pod Vape Kit on the internet. What's more, there is no information about the Vaporesso XROS 3 on the internet including its official site, let's see what can the Vaporesso XROS 3 pod vape kit bring to us. 
Appearance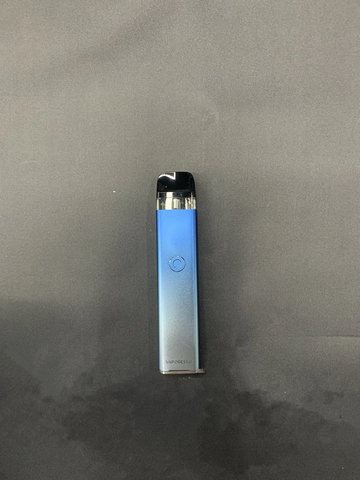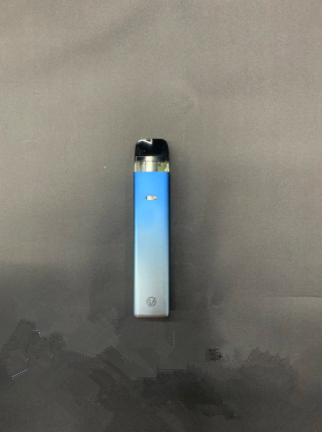 The Vaporesso XROS 3 follows its predecessors' appearance and partial design, long rectangular body and sleek round corners make it an iconic Vaporesso XROS product. Moreover, there are some new designs and innovations on the Vaporesso XROS 3 pod vape kit, the fire button on the front side is the shape of concentric circles; and below the "VAPORESSO" logo lies the LED light, it is a very slim but bright LED light. The airflow control slide and the classic "V" logo are placed on the back side of the Vaporesso XROS 3 and the slide can adjust 3 levels of airflow - small, mid, and big. The Typc-C fast charging port is on the bottom of the device, and the "1000mAh" battery capacity is also printed above the charging port.
There are 8 colours to choose from for the Vaporesso XROS 3 range, including Black, Space Grey, Navy Blue, Rose Pink, Sky Blue, Icy Silver, Mint Green, and Royal Gold, the one in my hand is Sky Blue. As you can see from the picture, Sky Blue is a gradient colour of blue and white, it is really just like the colour of a sunny sky, clean and bright. The Vaporesso XROS 3 offers a smooth matte and metallic touch, it is comfortable to hold in hand and barely leaves any fingerprint on the surface.
What's in the box?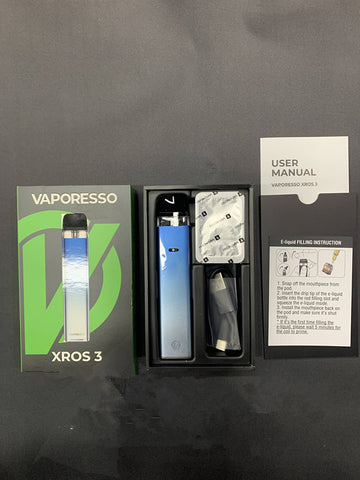 ·1 x XROS 3 Battery
·1 x XROS 3 0.6ohm mesh pod(pre-installed)
·1 x XROS 3 1.0ohm mesh pod
·1 x Type-C charging cable
·1 x Reminder Card
·1 x User manual and warranty card
The Vaporesso XROS 3 pod vape kit is pre-installed with a 0.6ohm mesh pod and it can create a nice RDTL vaping experience when you wide open the airflow control. There is also a 1.0ohm mesh pod available for producing an authentic MTL vaping experience. And Vaporesso keeps a good tradition - there is a Type-C charging cable in the package.
Main Features
·Dual activation - fire button activation or inhale activation;
·Airflow control slide, three levels;
·Top filling feature;
·Auto-cutoff(2 seconds vaping);
·MTL & RDTL vaping;
·Dimensions: 13.7x23.6x115.1mm;
·Pod capacity: 2ml;
·Pod resistance: 0.6ohm/1.0ohm;
·Battery capacity: 1000mAh;
·Charging: DC 5V/1A, Type-C;
The Vaporesso XROS 3 pod vape kit comes with 2 different resistance pods which are 0.6ohm and 1.0ohm respectively for MTL vaping and RDTL vaping. Vaporesso XROS 3 is powered by a built-in battery with a large capacity of 1000mAh which can not only easily support a whole day's use but also provide consistent MTL vaping and powerful RDTL vaping. There are two activation methods available - fire button activation or inhale activation, and the fire button can also turn on/off the device by clicking it 5 times in 2 seconds. It is also a good function to protect the device - when you are not using it, you can turn it off in case of misuse. The airflow control slide is on the back of the device, it is very functional and easy to use - by sliding it side to side to achieve a loose airflow for RDTL or tight airflow for MTL.
Performance
If it is your first time using the XROS series pod and not knowing how to fill it, here is a brief guide:
1.Snap off the black mouthpiece from the pod;
2.Insert the drip-tip of the e-liquid into the red filling port and squeeze the e-liquid into the pod until it is full;
3.Install the black mouthpiece back on the pod and make sure it is firmly settled;
4.If it is the first time filling the pod with e-liquid, please wait around 3-5 mins for the coil to prime;
The pod I filled was a 0.6ohm mesh pod and the e-liquid is nic salt at 20mg nicotine strength. At the very beginning, I felt it was so loose for an MTL vaping even though the airflow control was fully closed. So I assume the 0.6ohm mesh pod is for the RDTL vaping, then I wide opened the airflow control and took a deep RDTL vaping, oooops, the device was automatically cut off when the vaping time is 2 seconds or more. It was not a bad thing, safety and protection are always first. Although I could only vape at most 2 seconds at one puff for this device, it really performed well - the vapour was warm and dense, the flavour was accurate, and the LED light was breathing brightly and beautifully.
What's more, the LED light can also check the battery level:
70%-100%: Green;
30%-70%: Blue;
0-30%: Red;
Pros and Cons
Pros
·Very accurate flavour produced;
·No e-liquid leakage;
·Large battery capacity for a long-lasting use;
·Powerful RDTL vaping;
·Smooth and consistent MTL vaping;
·Nice and smooth matte texture;
·Great airflow control system;
Cons
·You can vape 2 seconds long at most for one puff;
Verdict
I guess this Vaporesso XROS 3 pod vape kit in my hand is not the final version and maybe there will be some new updates on the final versions. In my opinion, it is a good and powerful pod vape kit that can do MTL & RDTL vaping, and it is compact with a large 1000mAh battery, delivering a long-lasting use. It will be a good choice for novice vapers, and nic salt e-liquid or high VG e-liquid is suitable for this pod vape kit.