VAPORESSO Unveils New LUXE XR MAX Vape at Total Product Expo
Press Release
LAS VEGAS, Feb. 22, 2023 /PRNewswire/ — VAPORESSO, a world-leading vaping brand, will showcase a slew of products at Total Product Expo (TPE 2023), one of the largest trade shows in the United States, which is set to run from February 22 to 24 at Las Vegas Convention Center.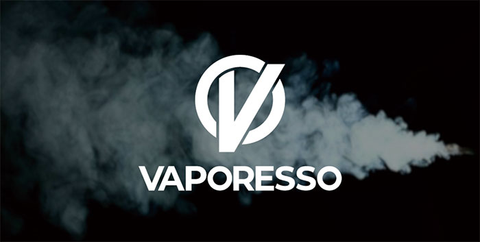 In a bid to fuel its international outreach, VAPORESSO also launches its latest 80W POD MOD model — LUXE XR MAX — at the expo. The new member of LUXE X family, fully compatible with other LUXE X products and pods, combines the core features powered by the company's signature AXON Chip, SSS leak-resistant technology, and COREX, an innovative heating and flavour-boosting technique developed by VAPORESSO.
With AXON chip, LUXE XR MAX has built an easier-than-ever user interface to help users get the best possible performance out of their vaping devices. The chip also equips VAPORESSO's products with a smart use mode. As part of the new design, the LUXE XR MAX adopts the classic clear, futuristic shape of the LUXE X series, and offers users a stronger-than-ever experience in vaping. Its SSS leak-resistant design, coupled with the brand's COREX Heating Tech, allows users a pleasant and efficient vaping experience, as the model effectively increases the flavour and the lifespan of GTX coil.
VAPORESSO's own COREX technology plays an essential part when developing the new model. With its COREX tech, VAPORESSO has taken flavour consistency up a notch, while ensuring better performances of vaporisation efficiency ratio and pod lifespan in the new model.
With the goal of stepping up its own game in developing and iterating new products, VAPORESSO successfully adopts a more compact battery set with ultra-high density for the new product, making LUXE XR MAX come in smaller in shape compared to other products in the same lineup. The new model also has a longer battery life, making it an ideal fit for direct-to-lung (DTL) users.
Visit booth #8029 at the TPE 2023 to learn more about LUXE XR MAX, and some of VAPORESSO's bestsellers, including XROS, LUXE X and GEN series.
About VAPORESSO
VAPORESSO was created in 2015 and is dedicated to establishing a smoke-free world while raising the quality of life for its users. Based on its continuous innovation, strict quality control, and substantial commitment, VAPORESSO creates products that can fit all levels and styles of vapers.