Uwell Caliburn X vs Caliburn A2S vs Caliburn G2
The Uwell Caliburn Family has got 3 new members in 2022. Let's welcome the latest member - CALIBURN X, on which there is a great upgrade. it is ideal for people who like a portable vape with multiple functions. So what's new on CALIBURN X? Let's take a closer look in this review.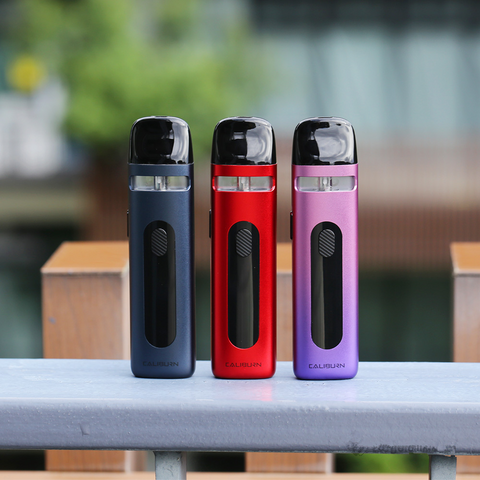 Design & Appearance
Constructed from aluminum alloy, CALIBURN X is smooth, durable, and aesthetic. You will get a comfortable grip when you hold it in hand.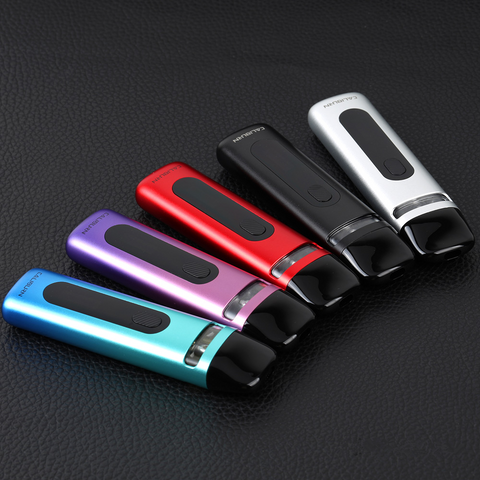 Compared with the previous Caliburn members, the biggest difference is that CALIBURN X comes with an OLED screen to display detailed vaping data. Besides, it is equipped with an airflow adjustment valve on the device's outer case. In addition, it comes with a multifunctional button.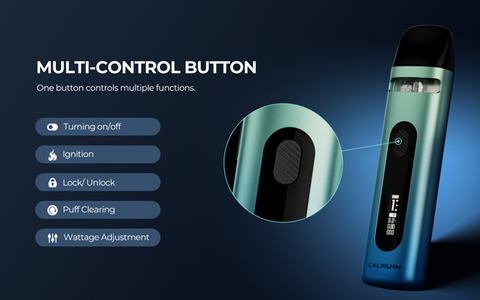 What's more, CALIBURN X has a larger e-liquid and battery capacity and a wider output power range, which makes it deliver a vaping experience that approaches the feeling of a pod mod. The CALIBURN X is a powerful product.
Cartridge
CALIBURN X uses the new Caliburn X Cartridge, which is compatible with three CALIBURN G coils: meshed-H 0.8 Ω CALIBURN G coil, meshed-H 1.2 Ω CALIBURN G2 coil, and 1.0 Ω CALIBURN G coil. Different coils bring you different flavors, giving you a rich vaping experience.
Main Features:
1. New Caliburn X Cartridge, compatible with Caliburn G Coils
2. With airflow adjustment valve on the device's outer case
3. 850mah built-in battery, support direct draw/button activate
4. Stamping forming of aluminum alloy, compact body with large OLED screen
What can you get from a Uwell CALIBURN X Pod Kit?
1 x CALIBURN X Device
1 x CALIBURN X Empty Cartridge
1 x UN2 Meshed-H 0.8Ω CALIBURN G Coil(Pre-installed)
1 x UN2 Meshed-H 1.2Ω CALIBURN G Coil(Spare)
1 x Type-C Charging Cable
1 x User Manual
Let's make a brief comparison between the latest stick-shaped caliburn products by chart.
Caliburn X vs Caliburn A2S vs Caliburn G2