Uwell Caliburn GK2 Review - New Member Of KOKO-shaped Pod System
The "Caliburn Family" from Uwell is still growing. Let's welcome the 9th member - Caliburn GK2, which is an upgraded version of the KOKO Prime. It is also the 5th member of KOKO-shaped pod system from Uwell. What's new for the Caliburn GK2? Let's take a look at this review.
What can we expect from Uwell Caliburn GK2?
Design & Appearance
Made from durable zinc alloy material, the Uwell Caliburn GK2 is designed to be portable while delivering delicious flavor and vapor. With only 45.2g of total weight and the included lanyard, it's the ideal option if you're looking for a kit to take on the go.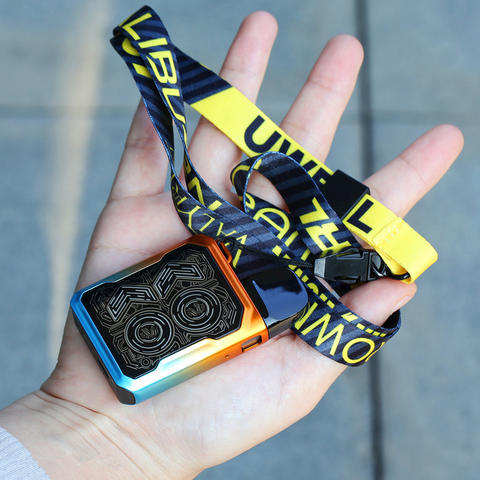 Mod
It is equipped with KOKO-shaped light bars, which shine different colors at different power levels, and the device can vibrate in various states. With these two designs, vapers will have a better interactive experience.

Like the Caliburn KOKO Prime, the Caliburn GK2 is powered by 690mAh built-in battery with max 18W power output. It is also equipped with a draw-activated firing mechanism without any buttons.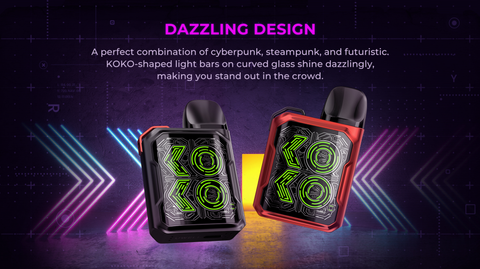 Cartridge
The Caliburn GK2 uses Caliburn G2 cartridge, which has an adjustable gear wheel at the bottom. The cartridge is transparent and together with a large window on the mod for easily checking e-liquid levels. And its top filling design makes it convenient and clean, you can refill e-liquid without pulling out the cartridge. No need to worry about getting hands dirty.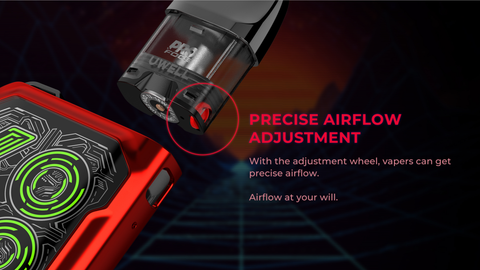 Coils
The Caliburn GK2 is compatible with 3 Caliburn G series coils: Caliburn G2 1.2Ω meshed coil, Caliburn G 0.8Ω meshed coil, and Caliburn G 1.0Ω coil. The kit includes 1.2Ω and 0.8Ω two meshed coils. More flavor options are provided for vapers.
Main Features:
1. Top-filling G2 cartridge with an e-liquid window & bottom airflow wheel
2. Compatible with 3 Caliburn G series' coils(0.8/1.0/1.2ohm)
3. Dazzling design: the KOKO-shaped light shines different colors at different power levels
What can you get from a Uwell Caliburn GK2 Pod Kit?
1 x Caliburn GK2 Pod System
1 x UN2 Meshed-H 1.2Ω Caliburn G2 Coil
1 x UN2 Meshed-H 0.8Ω Caliburn G2 Coil
1 x User Manual
1 x Type-C Charging Cable
1 x Lanyard
Caliburn GK2 vs Caliburn KOKO Prime vs Caliburn AK2 vs Caliburn KOKO