Top 8 Vapes That Don't Leak (2023 Update)
Despite the numerous benefits of switching from smoking to vaping, it's a potential source of frustration when your vape decides to leak. It can happen for a wide variety of reasons and at any time. The type of e-liquid you're using, or something as simple as the tank leaning on its side, can cause the vape to leak. Nevertheless, with the innovations of vaping technology, we're seeing in 2023 - with some stellar work from the likes of Vaporesso, Aspire and Uwell - this is becoming less of an issue for vapers.
We have compiled a list of the top vapes that limits the chances of leaking (ranked in no particular order), helping you get back to what you love - vaping with minimal fuss.
The Best Pod and Mod Tanks That Don't Leak are:
Xeo Void - Minimal Leaks With Sub-Ohm and MTL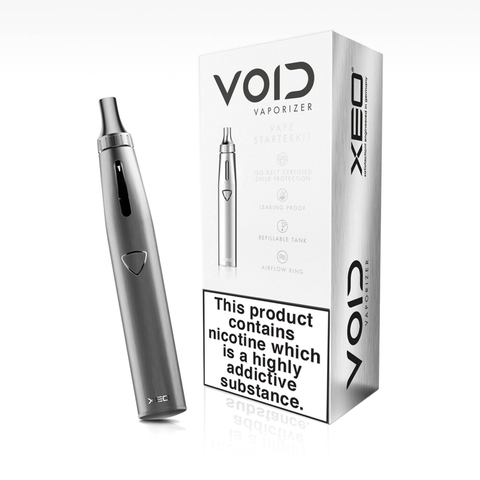 Changing e-liquids is always a fuss. That's why many still opt for disposables or pre-filled pods regardless of vaping experience. And when you want to switch between MTL and DTL, it's even more prone to leaks as you change between e-liquid viscosity.

So that's why we think it's important to go back to the beginning with a practical slim vape pen like the Xeo Void. It's a great option if you want to avoid leaking and works fantastically as a starter kit for a new vaper, in addition to feeling like an upgrade as you gain more experience. How is this possible? Because you have the option of vaping a 1.0 Ohm mouth-to-lung coil to start with and then using a 0.6 Sub-Ohm coil later for direct-to-lung vaping (considered more of a technique for experienced vapers).

Both come with the kit and are easy to swap. Plus the Void is designed with a simple filling system. Instead of messing about with a tank, unscrew the mouthpiece and pour the e-liquid in, then tighten the coil at the base (attached to the mouthpiece) back on. An easy job made easier!
Freemax Galex Nano - Dual Chimney Design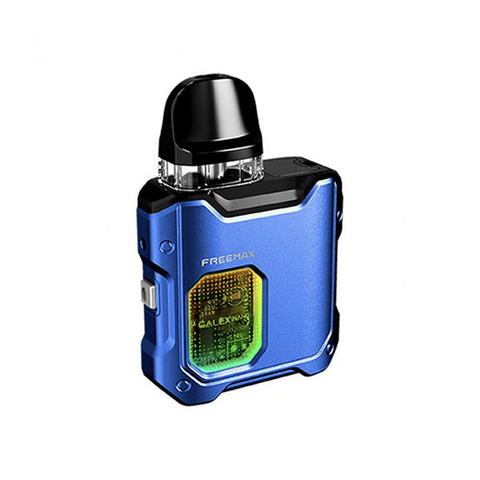 Number two on our list is the stunning compact Galex Nano that provides FM leak-resistant technology. After testing we discovered the Freemax coils not only produce great flavour regularly but also as stated produce very minimal if any leaks. On the base of the pod, there is a cotton pad installed which reportedly helps to prevent leaks by absorbing the e-liquid at the bottom. In addition, the pod design has a dual-sided chimney to send the e-liquid down different pathways which also helps to stop leaks from happening. Overall, the Galex Nano impresses from a style point of view as well as practically.
Aspire Flexus Q - Efficient Leakproof Pod System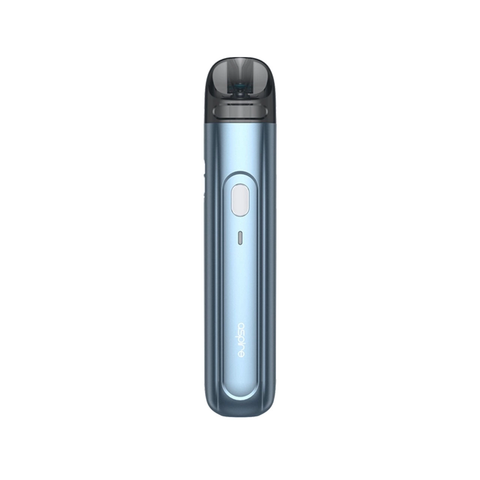 The Aspire Flexus Q has been available for a year now but still makes our 2023 list of the best leakproof devices because of its durability in the market. It's one of the best systems around for reducing leaks to a bare minimum thanks to its stylish yet practical design. The pods are easy to fill keeping any mess or spills to a minimum. It's quite common that any pod system will leak from time to time due to the nature of the equipment. But with the Aspire Flexus Q, it's become a very dependable option for many mouth-to-lung vapers.
Vaporesso Luxe QS - Best Leak-Resistant Technology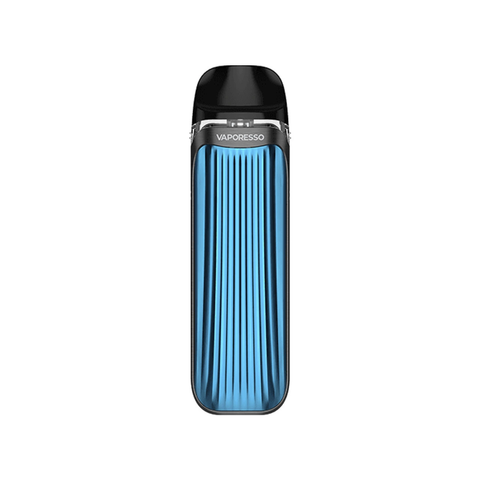 Over the years Vaporesso has solidified itself as a brand synonymous with reliable vape equipment. The Luxe and Gen series from Vaporesso are fine examples of this. We've found that the new Luxe QS featuring their patented SSS leak-resistant technology is one of the best-designed pod kits available in 2023. Standing for 'sealed comprehensively, saturated properly and stored safely', the SSS pods lock the e-liquid inside the accessory securely, to help prevent any mess or leaks from happening. It also utilises Corex heat technology for great-tasting flavour from your e-liquids. Over a long period, they're consistently reliable and easy to fill up when needed, to extend the experience for MTL vapers.
Innokin Coolfire Z60 - Redesigned Airflow and Top Fill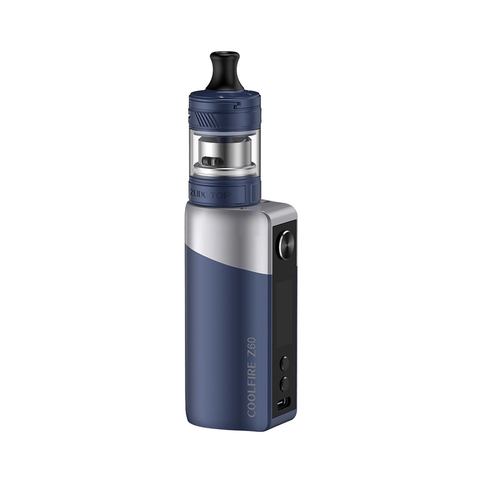 The Coolfire range from Innokin is a collection of MTL/RDL vape kits that provide a unique experience for vaping. With duo coil technology, innovative tanks and sleek vape kits, it's redefined the industry. In the past, the Zlide tank was super popular with mouth-to-lung vapers and produced very minimal leaks. While this tank was designed with bottom airflow, Innokin has taken it one step further by creating the new Zlide Top Tank with top airflow. This feature is intended to prevent leaks even further and there is a hole covered by a seal to reduce the chance of leaks when you turn the tank upside down. These features combined with the simple top-fill design support the easy topping up of e-liquids on the go for busy vapers.
Voopoo Vmate E - Stylish Leak-Free Design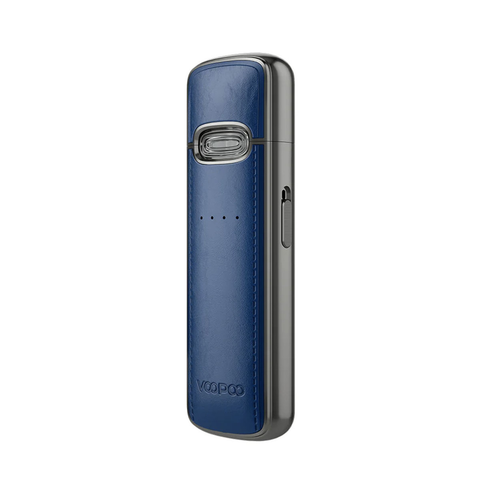 The Voopoo Vmate E is one of the more stylish devices on this list. A luxury aesthetic look in a wide range of colours including gold - it's not just the look that gets our seal of approval! In addition, there is a multi-layer leakproof system. Designed with dual-hole air inlets at the bottom of the pods, it helps to balance the airflow in two directions. The pods isolate any condensation to help prevent leaks. An additional protective cap also stops any leaks from seeping out of the pod and the very clear visible pods make sure you don't overflow the pod and wait till it's at zero level to burn the coils. Overall, it's an intelligent design as well as looking impressive.
Smok Nord 5 - Top Fill Fuss Free Pod Kit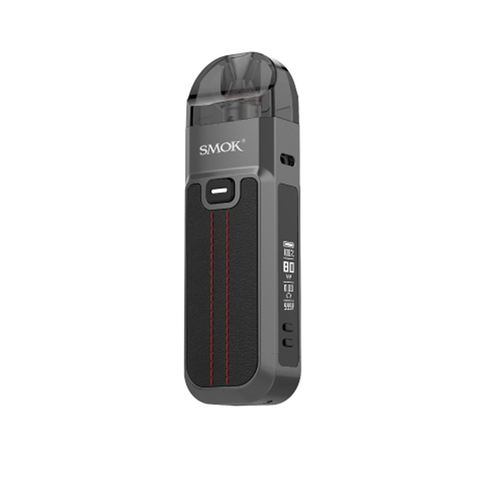 Moving away from MTL pod vaping, the Smok Nord 5 is a classic look Sub-Ohm kit that's compact and easily fits in the pocket. Capable of firing up to 80W, there is power there as well as reliable pods that are easy to fill. While Smok is not known for its leakproof technology, and the Nord 5 is not guaranteed leak-free, it's an improvement on their previous pod kits. For something a bit more reliable from the Smok range, we recommend a Smok Sub-Ohm tank if you seek minimal leaks. Like everything with vaping, it's subjective and what works for one person may not suit another. It's all about finding what works for you.
Geekvape Aegis Legend 2 - Best Sub-Ohm Leakproof Tank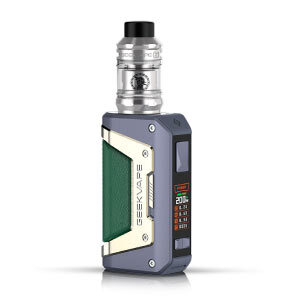 With this well-liked vape mod kit, you get not just the features of the upgraded and improved Aegis Legend but the dependable Zeus Sub Ohm Tank from GeekVape. Not only does it support a range of coils from the Z series in varied resistances, but it most importantly boasts a top airflow and top fill system. Therefore, it's essentially leakproof and much easier for filling e-liquids while changing the airflow on the go.
Uwell Caliburn A2S and A3 - Great Coils and Design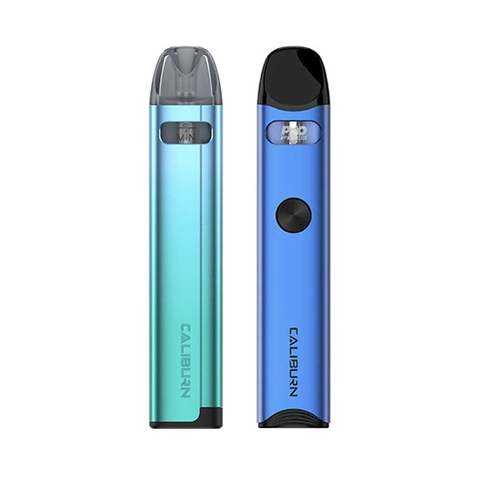 Both are reliable leak-proof pod systems from Uwell that were released only a few months apart and are practically the same in design and function. With the Caliburn series, there have been issues of leaking with the Caliburn G collection, but we've discovered from testing that the A2S and A3 are definite upgrades. That way you get the fantastic flavours and discreet cloud expected from the Uwell Caliburn series, without the inconvenience of leaks.
V2 Vsavi Pro 3 - Back to Basics Leakproof Vape Pen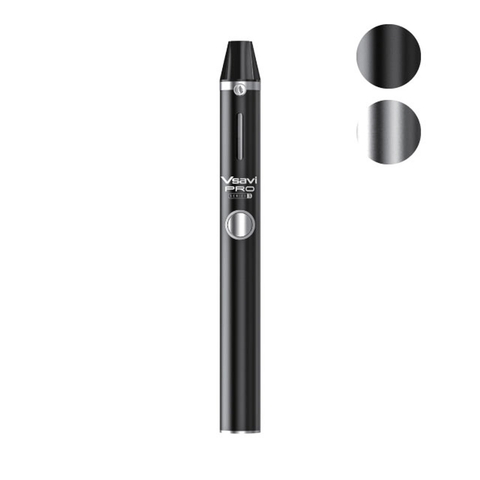 The Pro 3 vape pen is another example of a quality vape you can buy in 2023 that doesn't leak from the tank. The simple design of this vape pen, which houses a large enough battery of 850mAh and 1.8ml e-liquid cartridges, is your back-to-basics vape device.

What's great about the e-liquid tanks from the Pro 3 is not only they're magnetic for easy replacing and refilling, but they're top fill as well. In addition, you can refill between 15-20 times, but we recommend replacing before this point to maximise the flavour from your e-liquids. Because you don't change the coils as they're housed inside each cartridge, that means fewer chances of leaking e-liquids too.

Overall, it's an efficient system for a smooth vaping experience, whether you're a new vaper or have been around the block but need something steady.