Super Cool High End Vape Mods
Like premium cell phones and luxury cars, high end vape mods and custom vape mods can take your vaping to a whole new level. Here's what you need to know about these devices.
Make the Switch To High End Vape Mods
Whether you've been vaping for a long time or just started, you may be curious about super cool, luxury vape devices.
 
Vape devices are like cars. You can enjoy driving with your practical, affordable runaround, but you may secretly long for that sleek, expensive sports car. Luckily, even the most expensive vape mods won't set you back as much an exotic car.
What's Special About Luxury Vape Mods
Here's what sets them apart from regular vape devices.
·Quality construction: They have well-made housings built from high-quality materials using state-of-the-art manufacturing processes.
Innovative technology: The latest advances in vaping technology make these devices reliable and consistent.
·Durability: They will last for years. These are not devices you have to replace every year.
·Affordable luxury: With a price tag under $200, these devices deliver amazing performance for a relatively low price.
·Consistent performance: You can count on an enjoyable, flavorful vape and consistent cloud performance every time.
·Gorgeous design: These devices are incredibly stylish. They're available in trendy colors and finishes. They feel great in your hand.
Are They Worth the Money?
If you've only used pod mods or "starter" devices, you are probably wondering if the expensive setups are worth your money. We can't make that decision for you. This is a determination you need to make about everything you buy, including clothes, vehicles, food and electronic devices.
Compare Them To Other Luxury Items
How do they compare to other premium items? Even the most expensive vape mods are a relative bargain.
 
The average vape setup costs about $50. A premium vape setup will cost from $100 to $150. Compare that to a smartphone. A basic one will cost you about $30, but a premium one may cost $800 or more.
 
What about clothing? If you want a pair of shoes, you can pay $20 for a pair from a discount store, $100 for a decent pair at a mid-range store or more than $1000 for a designer pair. Which one is right for you? You're the only one who can make that determination. It's clear, however, that luxury vaping is cheap compared to these other luxury items.
 
As we noted above, these devices are well-built and have the most cutting-edge technology. They are durable, reliable and customizable to your preferences.
Rave Reviews
These devices get rave reviews from users and professional reviewers. Reviewers frequently make reference to the "faultless AXON chips and boards" and the "unprecedented, outstanding flavor." Users note these devices last for years without needing replacement.
Take Your Vaping Up a Notch
You don't need to spend a lot of money to get a great vape. Every Vaporesso device is well-made, reliable and high-performing. There is no question, however, that these more expensive devices will transform your vaping experience.
The Top Three Super Cool, High End Vape Mods
Get started with these premium Vaporesso products. Which one is right for you? Try the Gen X for the ultimate in luxury vaping. If you want incredible style, choose the Luxe 2. Pick the Gen S if you value the ability to customize every aspect of your vaping.
Vaporesso Gen X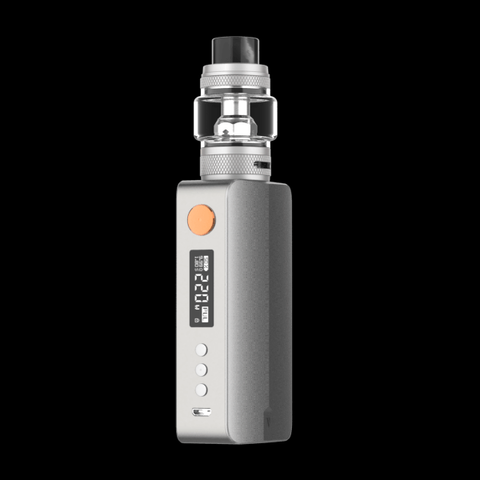 When you're ready to experience true luxury vaping, you are ready for the Vaporesso Gen X. From the moment you pick it up in your hand, you realize this device is special. The Gen X's sleek, substantial body is crafted in airplane-grade aluminum. It resists leaks, dust and corrosion.
High End Machining
Vaporesso uses three-axis CNC machining technology to create the Gen X. Short for computer numerical control, CNC refers to a manufacturing process that uses computer software to run tools and machinery. Operators can use the process to create fine details in all machine-made metal items. With CNC, many three-dimensional cutting activities can take place at once. CNC is the go-to process for finely crafted metal materials.
Intuitive Chipset with Pulse Mode
The easy-to-use Gen X will thrill even first-time users with its smooth operation. The NRG-S tank features slide-to-fill convenience and easy coil replacement.
 
Vaporesso's patented Pulse Mode emits vapor every .02 seconds to give you consistently smooth performance. Enjoy every moment with MESHED coils that give you smooth, billowy clouds and full flavor.
·AXON chip with Pulse Mode.
·.91-inch OLED screen.
·Compatible with all GT MESHED coils.
·2x18650 battery.
·Variable 5 to 220 wattage.
·Tank capacity 5 ml/2 ml.
·Available in four fashionable colors.
Vaporesso Luxe 2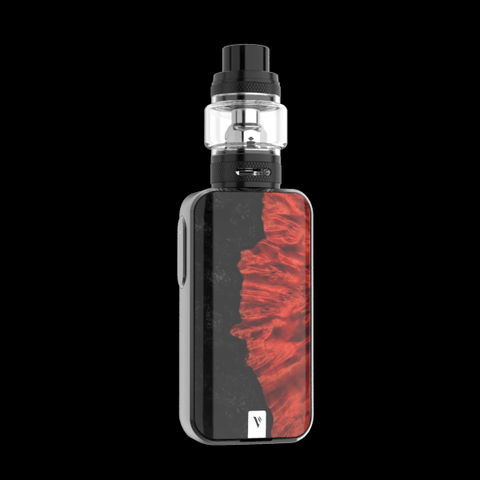 When you value the way your device looks as much as its performance, the Luxe 2 is your vape mod. You'll enjoy showing off this gorgeous device.
 
Vaporesso has taken the original Luxe and upgraded it with advanced technology and a sleek, ergonomic design. The Luxe 2 stands out for its modern, colorful styling and innovative colors. Chip-resistant coating and a solid build ensure the device colors will never flake or chip.
Powerful Performance
A powerful AXON chipset and user-friendly interface make the Luxe 2 ideal for anyone upgrading from their first vape device. The stylish IML panel gives you full color saturation and a clear, bright display.
·NRG-S Tank and GT Coils.
·AXON chip.
·Quadflow airflow technology.
·Two-inch liquid crystal TFT color screen
·Tank capacity of 8 ml/2 ml.
·Available in nine stunning color combinations.
Vaporesso Gen S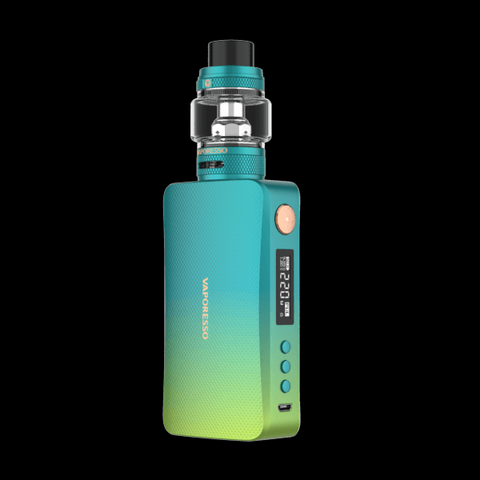 If you want full control of your vaping experience, you will enjoy the Vaporesso Gen S.
 
The Gen S blends advanced cell technology and variable temperatures to produce consistently great flavor with no spit backs and no dry hits. The MESHED coils are just the start of the technological advances on the Gen S. You also get an advanced AXON chip with Vaporesso's exclusive Pulse Mode for steady cloud production and a reliably enjoyable vape.
Ease of Use
Push-to-fill (PTF) technology makes refills quick and leakproof. The Gen S comes with Smart Temperature Control (TC) setting that helps you regulate the temperature and airflow that are right for you. Set the TC configurations to get the perfect vape every time. You can see your wattage levels right in the device's crystal clear OLED screen.
 
The Gen S works with all GT MESHED coils. This device delivers consistently high performance in a sleek package.
·NRG-S Tank with GT MESHED coil.
·AXON chip with intuitive interface.
·Fully customizable vaping experience.
·Variable 5 to 220 wattage.
·8 ml/2 ml tank capacity.
·Available in 12 stylish colors.
Are You Ready for a High End Device?
Are you ready to take a vaping thrill ride? These high-quality vape devices are built to last and to deliver amazing performance. You can take the next step in your vaping adventure with any of these high end mods.