SMOK G-PRIVE 4 Review- Newest Touch Screen Box Kit From SMOK
Let's welcome the G-PRIVE 4 from SMOK. SMOK G-Priv 4 is the newest box mod of G-Priv series. It comes with a touch screen like the G-Priv 3. Can't wait to see what's new about G-Priv 4? Let's check it out at this review.
What can we expect from the SMOK G-PRIVE 4?
Mod
In terms of the box mod of SMOK G-Priv 4, there is not too much difference compared to G-Priv 3. They are both powered by dual 18650 batteries with max 230W output power, and they allow the same resistance range. 

Besides, they are also pretty much alike in the appearance and panel layout: a big touch screen on the larger face and a slender rectangular fire key on the smaller one. While the G-Priv 4 sizes down the display screen a bit, from 2.4 inch to the current 2.0 inch.

There is the latest IQ-M chipset inside the G-Priv 4 mod for the versatility, it can operate in either variable wattage (VW) mode or temperature control (TC) mode that is compatible with stainless steel, nickel, and titanium atomizer heads.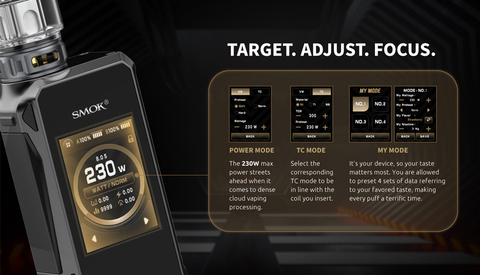 The most obvious change on the G-Priv 4 compared to its predecessors is that the leather design was arranged on the fuselage where your palm is when holding the device, making it more engaging with textured elegance and optimized grip.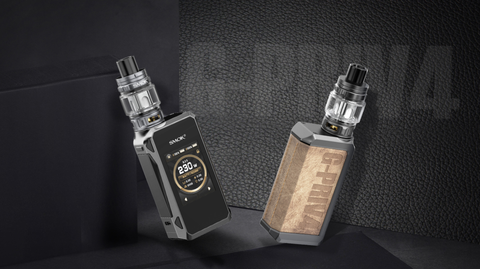 Tank & Coil
The Smok G-Priv 4 Kit comes with the TFV18 Mini Tank with 6.5ml juice capacity and an effortless top refilling system. Its bottom-to-top airflow is adjustable thanks to 3 large air intake slots at the bottom that are adjustable to any preference.

The TFV18 Mini Tank is compatible with three V18 Mini Coils: 0.15Ω, 0.2Ω and 0.33Ω, but the 0.2Ω option is not yet included in the kit.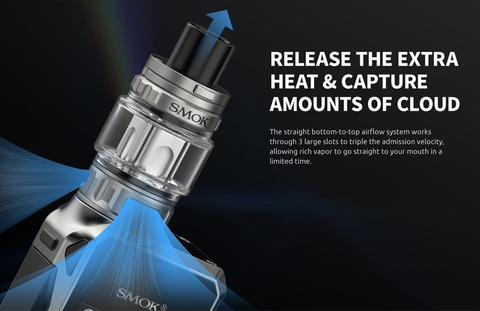 What can you get from a SMOK G-PRIVE 4 Box Kit?
1 x G-PRIV 4 Mod
1 x TFV18 Mini Tank
1 x V18 Mini Meshed 0.33Ω Coil (Preinstalled)
1 x V18 Mini Dual Meshed 0.15Ω Coil
1 x Bulb Glass Tube Replacement(TPD/UK version uses straight glass tube instead of)
1 x Type-C Cable
1 x User Manual
SMOK G-PRIVE 4 vs SMOK G-PRIV 3