Six Economical Ways to Vaping
There is no such thing as a free lunch. Vaping habit does raise our living costs. But we can use our wisdom to vape in an economical way. It would become friendly to our wallets. The key cost of vaping is including a continuous consumption of e-liquid and coils, and a regular changing of hardware like kits, tanks, and batteries. So think from these aspects, this article is to provide you with multiple methods to save your money when vaping.
1.Save from the choice of e-liquid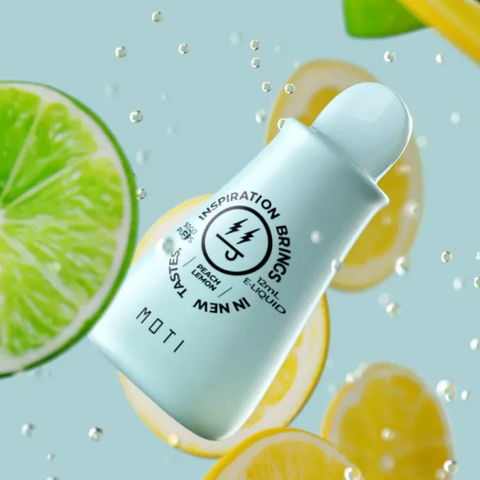 (1) Find the right nicotine strength for you.
It is vital for you to find the right nicotine level when you vape. Using too little nicotine may lead to high consumption of vape juice to satisfy your cravings. And you may buy more vape juice to back up, which is not good for your wallet.
(2) Try higher nicotine level
It doesn't mean that you need to use too more nicotine than normally you do. To make the most of e-liquid, you can try higher nicotine strength that will not cause you dizzy and cough. It can both fast meet your cravings and cut the usage of vape juice.
(3) Nicotine salt
Buying a bottom of e-liquid that contains nicotine in a Nic Salt form would help you quickly absorb nicotine and keep it stay in your body for a long time. It not only gives you a great vape experience but somehow uses less e-juice.
(4) Shortfill with a nicotine shot
Shortfill e-liquid is a kind of vape juice including 0 mg of nicotine, which is cheaper than other e-liquid. You can make up a large amount of vape juice by using a large bottle of shortfill e-liquid working with a nicotine shot.
For example, there is a 120ml shortfill e-juice bottle containing 100 ml of 0mg vape juice. if you add 2x 18mg (2x10ml) nicotine shot into it, you can get a 3% nicotine strength e-juice. And there are more chances of nicotine strength for you to make on your own.
(5) DIY and concentrates
This approach is suitable for advanced vapers who have an entire systematic knowledge of vape products. Although it requires more time and energy to do it yourself, what you can acquire is a unique vape juice only for you and less amount of budget.
(6) Choose an affordable brand
Many vape manufacturers are committed to producing premium e-liquid both in quality and affordability. You can choose the one that you prefer.
2.Prolong the life of your vape coils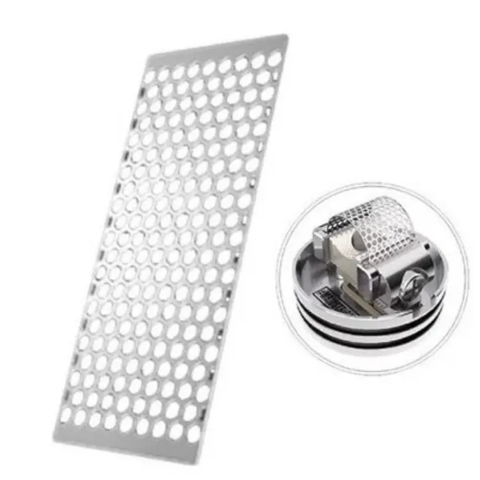 (1) Prime Your Coils
Before you start your vape journey, you need to ensure that the cotton winding around your coils is fully absorbed with vape juice. Because your coils will get dry burnt if not primed well.
(2) Use High-Ohm coils
When you use a high level of nicotine, it is suggested that you should pair it with a high-ohm coil to create a small amount of vapour. Less e-juice is needy and to some extent, it extends the lifespan of your coils.
(3) Choose the right PG/VG ratio for the coil
If you choose a high-VG vape juice, your coil will quickly get dirty than usual. Besides, with high power output, your coil gets heated for a long time. Your coil will end its life as soon as possible. And there is another expense on your coil. So try a lower VG e-liquid.
(4) Mesh coil
Mesh coil is a type of coil that has a larger heating surface than a conventional one, supporting you to have a smooth and stable inhale and get a better taste. Not like traditional coil, there is no hottest spot on its surface, making you a longer life of the coil.
(5) Make your own coil
Same as vape juice, appropriate for old vapers, your coil can be designed by yourself. Regardless of needing some tools, it is a one-time investment. With the help of equipment tools, you can get your own coil and be good for your wallet.
3.Get proper hardware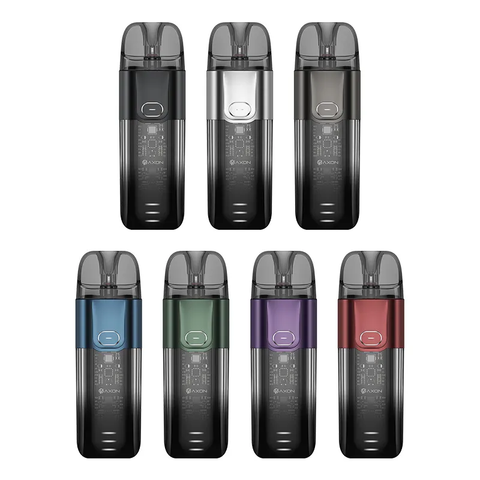 (1) Pod kit and starter kit
Upgrade from disposable vapes, pod kit, and the starter kit are more economical than the advanced kit. After using disposable vapes for a period of time, you may realize that it is not a small cost to frequently change a new disposable vape. So it is perfect for you to try a vape device requiring little maintenance to cut back on vape costs.
(2) A vape with an external battery
Generally speaking, an average Li-on battery has around 180 charge cycles, which means if you charge it for more than that lifespan, it will not power on your device anymore.
Picking a vape device that contains a removable battery is convenient for you to buy a new one to replace it, instead of replacing the whole kit which comes with a built-in battery. We believe that you know the cheaper one between a vape and a battery.
(3) Refillable pod kit
It is similar to the condition of replacing a battery. Filling vape juice by yourself can spend less money on reusing your pod. Normally, a pre-filled pod is more expensive than a refillable pod. And choosing a refillable pod kit also offers a wide selection of flavours. You can try more delicious tastes.
(4) Protect your device
You may be heartbroken when your new vape gets damaged by improper protection. Keeping your e-cigarette safe may be the basic way to save your money. We recommend you place your vape in a case or wear it with a lanyard. Be careful of carrying it in your pocket, you may likely bend your vape accidentally.
(5) Get a Second-Hand Mod
If you hate second-hand things, you may try to buy a second-hand mod that can be adapted to your vape device. It is a good way to decrease your vape cost.
4.Change your vaping habit
Some people are getting used to chain vaping, which means continuous vaping over a short time. It needs more vape juice and gets a risk of burning out the coil to support that vape. If that is a light habit, you may attentionally change it a little bit. If you need more nicotine to satisfy your itch craving, you can try a higher nicotine strength.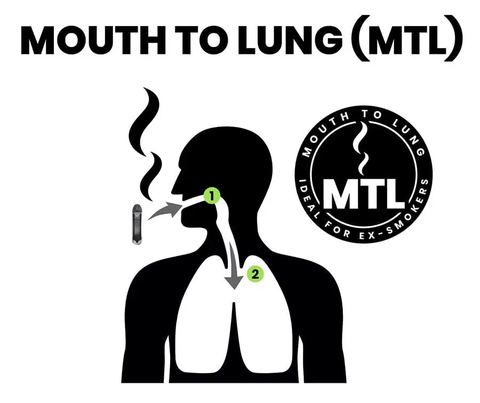 (1) MTL vape style
Different from producing a huge cloud with a DTL(Direct to Lung) inhalation, MTL(Mouth to Lung) vape style can make you a stealthy vape, getting less attention from others and mimicking the sensation of smoking. That is also a kind of fun. In addition, because of less vapour, it consumes less e-liquid and requires a vape kit, which enables you to spend less money.
(2) Lower wattage
Different from producing a huge cloud with a DTL(Direct to Lung) inhalation, MTL(Mouth to Lung) vape style can make you a stealthy vape, getting less attention from others and mimicking the sensation of smoking. That is also a kind of fun. In addition, because of less vapour, it consumes less e-liquid and requires a vape kit, which enables you to spend less money.
5. Hunt for bargains
Most e-liquid and vape companies will periodically run promotions and specials both online and offline. Just hunt for the right time and right points, and you will be fruitful in the end. Here is a list of ways to get the benefits.
·Multi-buy deals to save on price and shipping
·Sales and clearances both daily or holidays
·Coupons from deals sites
·E-liquid subscriptions
·Join the email lists of the vape brands you love.
·Follow brands and stores on social media
·Visit your local vape store
6.Avoid unnecessary investment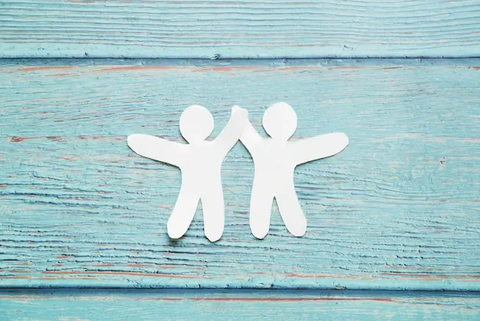 (1) Make pals with other vapers
Have you ever gambled on an e-liquid just to discover that it tastes awfully bad? All of us have favorite tastes in e-liquid flavours and one person's Dom Perignon may be another's drain water.
Being acquainted with other vapers is quite helpful in this situation. If your pals are kind, they'll probably let you test their e-liquid before you buy it to see if you enjoy it. Anyway, friends are for that.
(2) Join a Vaping Forum
If you don't like to make new friends in person. You can join a vaping forum that provides many useful vaping suggestions and also help you meet new friends all over the world. Besides, the forum usually offers deals and bargains for you to choose from. It is a pretty good club to join.
(3) Compare prices before you buy
When you want to save money, like many daily items, comparing prices on vape products among different stores before buying them cannot be omitted.