SELECTING A VAPE FOR OUTDOOR VAPING
When it comes to Dry Herb Vaporizers, there is a massive selection of styles and designs. With so many choices it is no surprise it can be a little overwhelming. Thankfully not all vapes are created equal, so knowing what features are important and where you plan to vape can drastically help in making your selection. To help streamline the process so you can make your selection with confidence, remember to keep these helpful areas in mind.
TYPES OF VAPES AVAILABLE?
There are several types of devices available for vaping. While the overall mechanics are very similar, the advantages and disadvantages of each device tend to sway a person from one option to another. The two most common types of devices include: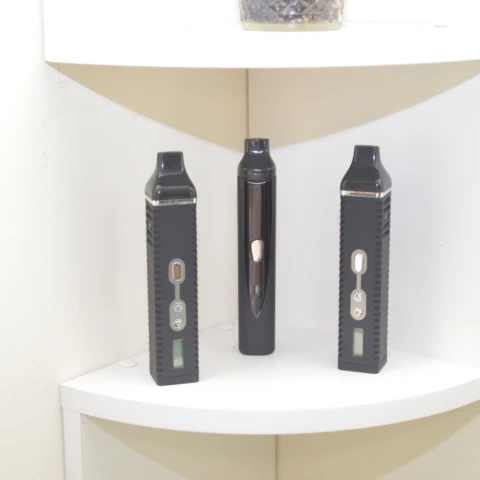 VAPE PENS
Vape pens provide a slimmer design than other vaporizers. They offer a pen-like shape and are easier to use and to handle than other devices. Vape pens can be used for all types of concentrates but are generally each pen specializes in a specific type of concentrate.
BOX MODS VAPES
Box mods are one of the most popular options for vapers and are built to last. This style of vaporizer offers more energy, more power output, and more options. They utilize a wide variety of coils and can be used for all types of concentrates.
SELECTING AN OUTDOOR VAPE
When selecting an outdoor vaping device, you need to choose the one that is right for you. Think about what type of requirements you are looking for. For example, maybe you want a larger capacity for concentrates so you can vape while on a hike without reloading. After you have an understanding of what type of device you want to buy, you need to think about the functionality of the various models available. Some important things to consider include: 
Type of Heating
One of the key elements of a vaporizer is how it is heated. Vaping devices generally use one of two main types of heating. These include conduction and convection heating. Conduction heating offers quick heat-up times and occurs when the heating element makes direct contact with the material. Convection heating, on the other hand, works by passing hot air over the material until it vaporizes. This form of heating provides the user with smooth and flavorful hits.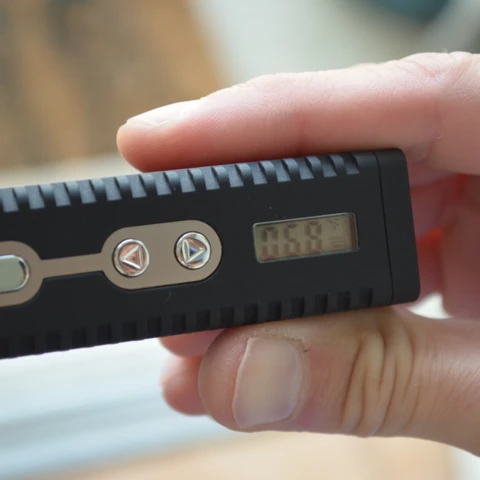 VAPORIZER SIZE
As with any vaping device, size is important. If you are limited on space or are wanting to be more discreet you may not want to opt for a larger device. However, it is important to keep in mind the smaller the device, the more likely it has a smaller battery capacity.
VAPE BATTERIES
As with any battery, at some point, it will eventually run out. Whether you are using a box mod or a vape pen, you will want to consider the size of the battery. Remember, the higher the mAh, the larger the battery capacity will be. So if you plan on being outdoors without power for several days, you may want to consider using a lower wattage, having extra batteries, or having a vaping device with a higher resistance coil.
EASY-TO-USE VAPES
When choosing a vaping device, a major consideration you need to think about is how easy to use the device is. Many device aspects can vary slightly (such as how you clean the device, the ability to control temperature, etc.) from model to model, so the specifics in how you use the device will depend upon what features it has. Depending upon how complex the device is will determine what type of learning curve you will need.
VAPE MOUTHPIECE COVER
A simple characteristic to think about for your device is a mouthpiece cover (also known as a drip tip cap). This cover slips in place over the top of the mouthpiece of your device. Often magnetic, this cover helps to keep the tip clean and hygienic.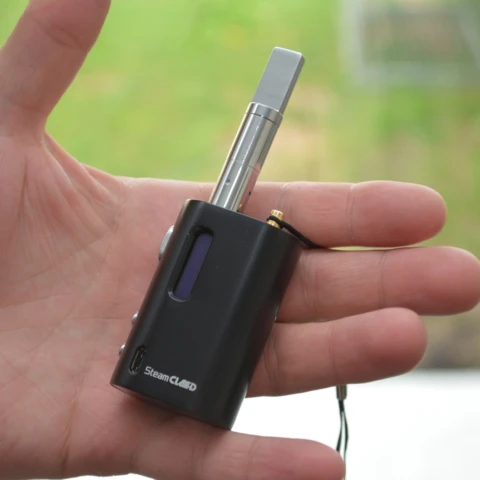 VAPE PEN GRIP
While the grip of the device may not seem important, it is when you are outdoors. For example, if you are going for a hike and end up with sweaty hands, you are not going to want to hold a smooth, metal vaping device that could easily slip out of your hands. Vaping devices can offer a wide array of grips from sleek metal designs to bold rubber-like options. When looking for outdoor options, it is often best to choose a more textured layer option to provide a more improved grip option.
PRICE OF VAPES
As with any purchase, you should always consider pricing. In fact, it should be one of the first considerations you have. While pricing can range from as cheap as twenty dollars, it can go up well over a hundred. You need to consider what price range is affordable for you, as well as picking one within your budget that is dependable. 
In the end, the best outdoor vaping device is dependent on you. What is best for one person may not be what is best for the next. Before you decide to make your purchase, take the time to do your research. Consider how you plan to use your vaping device and make sure it meets the criteria you are looking for.