How to Choose your First Vape Kit
Making the choice to swap smoking for vaping is one of the best decisions you can make for your health, finances and wellbeing. But with thousands of devices to choose from, it can be difficult choosing the right kit that will give you your best start in vaping.
Fortunately, we stock some of the best vape kits in the world that are ideal for new vapers, kits that provide the smoothest and most enjoyable transition from smoking to vaping and open up a whole new world of incredible flavour and satisfaction, not to mention savings over traditional tobacco.
So, what kit should you be looking for when choosing your first vape kit?
Quitting smoking isn't easy, so your vape kit shouldn't add any more complexity to the process than is really necessary. Simplicity, in other words, is key and that means a starter vape kit that requires little or zero fuss to operate.
 Starter Kits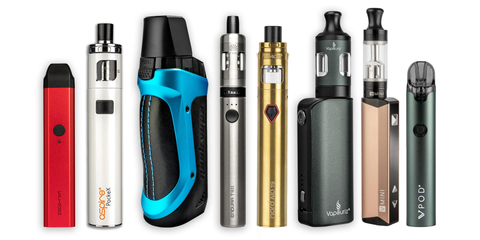 You'll often see some vape kits UK referred to as starter kits here in our store and elsewhere. While such starter vape kits come in a wide variety of styles, the idea behind them all is that they are simple to use and don't require any experience to get up and running quickly.
Pen Style Vape Kits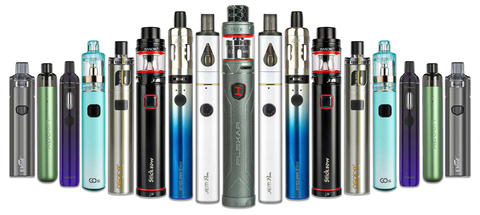 The classic vape kit, and a design that refuses to fall out of favour. The beauty of vape pens is that they are easy to carry with you, comfortable to hold and to use thanks to their form-fitting ergonomics and engineered for simple, satisfying vaping.
Pod Vape Kits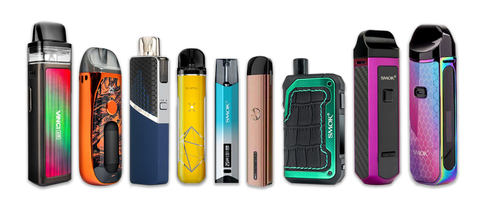 Pod-style kits have become extremely popular, not only for new vapers but even veterans who are drawn to the devices for their versatility and simplicity. Pod kits can come with disposable pods, where the mouthpiece, coil and eliquid chamber are all one piece and can be disposed of when the coil reaches the end of its life and replaced with a fresh, new pod. Some of these pods even come prefilled, such as you'd find with the JUUL or Vype Epod, for maximum convenience.
Many pod kits, however, are designed to enable users to refill their pods according to their whims, which means you can experiment with e-liquid flavours on one device until you find your favourites. And rather than throw away the whole pods once the coil has expired, you can easily swap out for a fresh new coil, cutting down on waste. Pod Mod brands such as Smok's Nord and RPM coils and Voopoo's PnP coils are push-n-pull, or 'PnP', which makes swapping out coils a breeze.
MTL Or DTL?
You'll likely see these two acronyms regularly when you're exploring the world of vaping. MTL stands for Mouth-to-Lung and describes the sensation you get when you take a puff, hold it, then inhale the vapour into the lungs. This is most familiar to cigarette smokers and provides a great sensation to make the transition from smoking to vaping as enjoyable as possible. These kits operate at lower outputs and comprise the majority of starter kits.
DTL, or DL, stands for Direct-to-Lung and most commonly refers to inhaling the vapour directly into the lungs, similar to inhaling a shisha pipe. The effect is a comfortable vape with incredible cloud production, favoured by many more experienced vapers. DL kits operate at higher power outputs, with coils with a lower than 1 ohm resistance, which places them in the category known as 'sub-ohm' vaping.
If you're seeking an experience as close to smoking as possible for your first steps in vaping, we recommend an MTL starter kit, with DL, sub-ohm vaping ready and waiting for when you're ready to explore more advanced kits and high-powered, cloud-chasing vaping.
What E-Liquid Should You Use With Your First Vape Kit?
High-PG E-liquids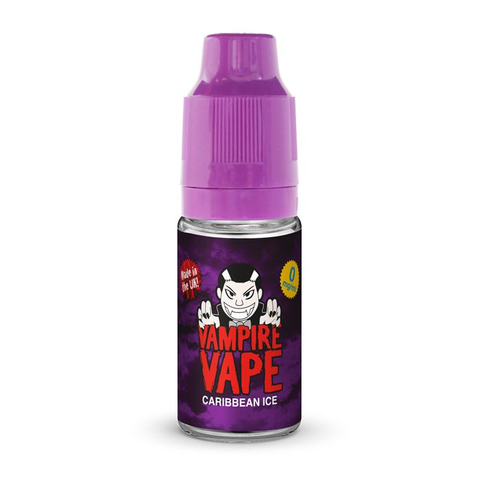 High-PG, or 'classic', eliquids typically contain a higher ratio of propylene glycol (PG) to vegetable glycerin (VG), two common food-grade chemicals that carry the flavour and nicotine that make up e-liquid. PG typically carries flavour better than VG and provides a stronger throat hit. And because classic eliquids are made from freebase nicotine, they're often cheaper to produce which passes the savings on to you, the customer.
Nicotine Salts E-liquids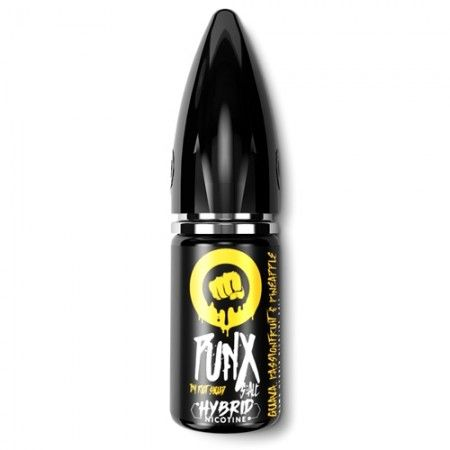 Nicotine Salt e-liquids, often referred to as nic salts, mimic the strength and sensation of the nicotine found in a traditional tobacco cigarette. Nicotine salts deliver nicotine to the bloodstream far quicker than standard nicotine-containing e-liquids, providing unprecedented relief from cravings.
50/50 E-liquids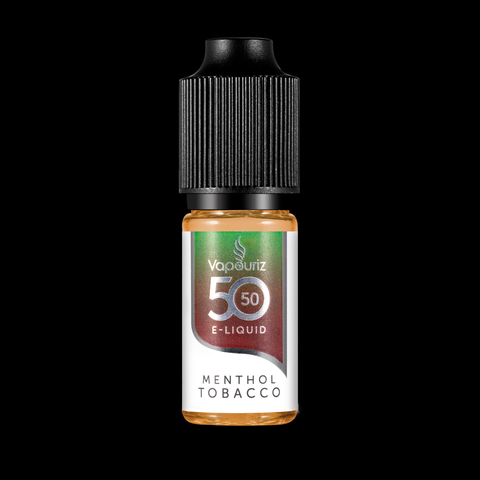 With 50:50 e-juices, vapers can enjoy e cig juice with the intense flavour of PG with the smoother throat sensation and rich clouds of VG. It's the perfect balance.
Top First Vape Kits
Vpod Pro Pod Kit From Vapouriz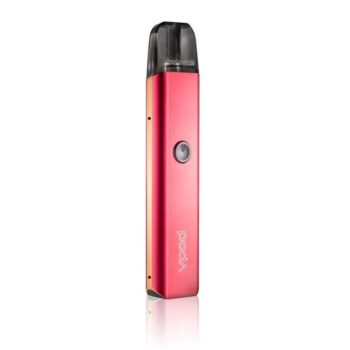 The sleek, lightweight body and comfortable mouthpiece of the Vpod Pro blends elegant style with superior ergonomics. The Vpod Pro is so easy to use but is compact enough to fit discreetly inside any pocket, bag, or compartment until you need it which is what has made the Vpod Pro the ideal starter vape kit in 2020 for new vapers seeking a simple, discreet device.
The Vpod Pro features a long-lasting 850mAh battery, autodraw and fire button activation, and with the Vpod Pro's refillable pods, there's no need to change fiddly coils. Simply dispose of the pod at the end of its life and replace with a new one. Refilling the pod with your favourite e-liquid is as easy as releasing the sealed side port, topping up and replacing the seal.
Features
850mAh battery
2ml Pod Capacity
1.2ohm Dual core coil
Vibration Alerts
Draw Activated
Available in Black, Rose Gold, Rainbow and Cherry Red
What's in the Box?
1 x Vpod Pro battery
1 x refillable Pod 2ml
1 x USB-C Charging Cable
1 x Quick Start Guide
Aspire Onixx Vape Kit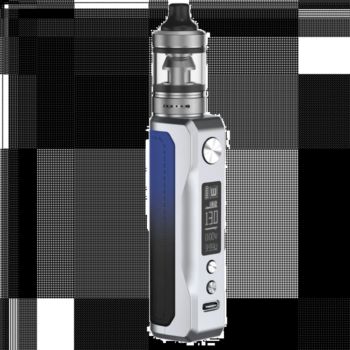 Whether you're new to vaping or looking for a portable, easy to use kit that looks great too, the new Onixx kit from Aspire ticks every box. Perfect for a satisfying MTL (mouth to lung) experience, the Onixx can even accommodate sub-ohm, DL (direct lung) vaping with a choice of Aspire BP coils.
Featuring a long-lasting 2000mAh battery and a max output of 40w, the Aspire Onixx makes a great all-day vape companion with a bevy of great features courtesy of Aspire's advanced ASP chipset. The Onixx provides a handy variable wattage mode, displayed through the stylish OLED display screen, as well as a range of safety protections for a safe and comfortable vape. With rapid Type-C charging, your Onixx kit can be good to go after just a few minutes' charging.
The Aspire Onixx is crowned with the Onixx Tank, a superb tank that offers incredible flavour and longevity when equipped with Aspire's famous BP coils. To refill the Onixx tank, simply unscrew the top cap and fill with your choice of e-liquid. The tank's bottom adjustable airflow lets users fine-tune their ideal draw.
Features
2000mAh Built-In Battery
40W Max Output
Sleek, Lightweight Design
Zinc Alloy & Soft Leather Construction
Variable Wattage
ASP Chipset
2ml E-Liquid Capacity
Bottom Adjustable Airflow
Top Fill Method
Compatible With BP Coil Series
What's In the Box?
1x Onixx Mod (2000 mAh)
1x Onixx Tank (2.0 ml)
1x BP Coil 1.0Ω
1x BP Coil 0.6Ω
1x Spare Glass Tube (2.0 ml)
1x Spare Drip Tip
1x Type-C Cable
1x User Manual
1x Set of O-rings
Innokin Jem Pen ECIG Kit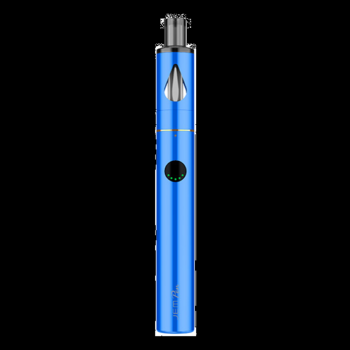 Super-simple to operate, the Jem Pen boasts a twist-top refill system which requires nothing more than a straightforward twist to remove the mouthpiece and access the 2ml e-liquid tank beneath. A handy 'drip window' allows you to see exactly how much e-liquid is in your tank, effectively preventing the issue of overfilling.
Two compatible coil options with resistances of 1.6ohm (kanthal) and 2.0ohm (ceramic) are optimised at 13watts to provide a smooth, flavoursome draw with every single inhale. You can switch between these coil options with ease to reflect the style vape you fancy at that particular time.
The Jem Pen is driven by a 1000mAh battery which, when fully-charged, should provide an entire day of vaping with normal to moderate use. A tri-colour LED light located on the power button will indicate your current battery charge level, so you always know exactly when to charge your device.
Features
1000mAh battery capacity
2ml eliquid capacity
Adjustable wattage from 10-13.5W
Convenient top-fill tank
Adjustable airflow
Available in 6 colours
What's In the Box?
1 x Innokin Jem 1000mAh Battery1 x 2ml AIO Tank 2ml
1 x 1.6ohm Kanthal Coil
1 x 2.0ohm Ceramic Coil
1 x Delrin Drip Tip
1 x Micro USB Charging Cable
Smok Novo 2 Refillable Pod Kit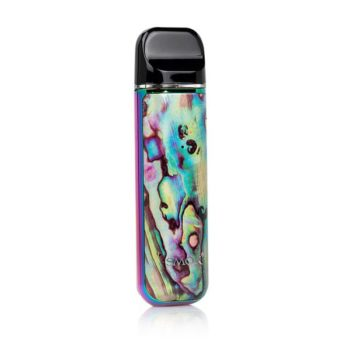 The beauty of the Novo 2 from Smoktech is in its simplicity. There are no buttons to adjust or coils to fiddle with; the Novo 2 is activated by inhalation only and the coils are of a piece with the pod, which are disposable. This makes using the Novo 2 effortless, and provides a satisfying, draw-activated vape that has special appeal for new vapers and recent ex-smokers.
To refill with your choice of eliquid, simply pluck out the pod, turn it upside down, refill with e-liquid and replace. As one of the smallest, high-performance devices of its kind, the Novo 2 is the sort of take-anywhere companion that will suit every type of vaper.
Features
Size: 88.3×24.5×14.5mm
E-liquid capacity: 2ml
Output: 6-25W
Display: LED indicator
Battery: 800mAh (internal)
What's in the Box?
Smok Novo 2 device
1.4ohm dual coil MTL pod
1ohm mesh coil pod
USB charger
User manual
Geek Vape Aegis Boost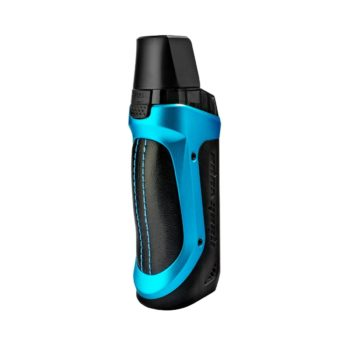 The Geek Vape Aegis Boost Pod Mod Kit is a variable voltage kit delivers incredible flavour in a device built from GeekVape's signature Zinc Alloy, Leather and Silicone materials. Water-resistant to a rating of IP67 as well as corrosion-resistant and tear-resistant, when we say this is a 'take-anywhere' device, we truly mean it.
The 0.6ohm KA1 Mesh coil provides immense flavour and satisfying clouds from inside the equally rugged, top-filling and leak-resistant 2ml pod. With a 1500mAh battery, the Aegis Boost has the grunt to go all day, and with its unique ergonomics and tactile design, this is easily one of the most comfortable pod mods around and simple enough for new vapers to easily get to grips with while providing enough versatility to take you comfortably into sub-ohm vaping should you wish.
Features
Colours: Aura Glow, Almighty Blue, Space Black, Devil Red, Gun Metal
Built-in 1500mAh Battery
Output Power Range 5-40W
Instant Firing Speed 0.08S
0.42-inch OLED Display
5V / 1.5A Fast Charging System
Micro USB Port For Firmware Upgrading And Charging
What's in the Box?
1 Geekvape Aegis Boost Pod System
1 Kanthal Mesh Coil 0.6ohm
1 USB Cable
1 User Manual