Changing E-Liquid Flavours in a Vape Device: A Step-by-Step Guide
I remember the situation vividly. 
I hadn't long been vaping, and I had my tank filled with my favourite menthol e-liquid. But I fancied a change. I vaped as much of the remaining menthol as I could and added a tobacco liquid to my tank. 
The taste was terrible – I'm not a fan of menthol tobacco juices! 
I was reminded of this recently when a customer queried how to change juices in a pod. There are three options – and sometimes mixing can work. 
In this post, we'll explore each of the three different methods for switching e-liquid flavours in a vape tank or pod. Whether you're looking to change flavours completely or mix and match,  you'll find everything you need to know here. 
Re-use your pod or tank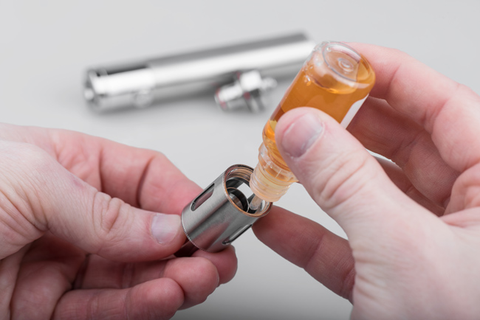 Unless you are impatient, I'd suggest first waiting until you have vaped as much of the e-liquid as you can, to avoid waste. (As always, make sure the coil is still saturated with e-liquid before you stop vaping, or you will burn the coil.) Then follow these steps:
1.  Remove the pod or tank from the device. 
2.  Remove the coil If the design allows you. 
3.. Empty the pod of all e-liquid. 
4. Wash the pod/tank and coil with warm water. Shake it to remove excess water. 
5. Leave the tank to drain and dry. This is an important step as any remaining water will negatively affect the quality and taste of your vape. The length of time will depend on conditions such as heat and humidity but can take up to 24 hours. 
(Do note, if you have a tank which you can take apart, you may be able to speed up the process by drying it with some tissue paper.)
6. Once dry, fill your pod and attach the coil (if needed), leaving at least five minutes for the e-liquid to soak into the coil. 
Keep separate pods and tanks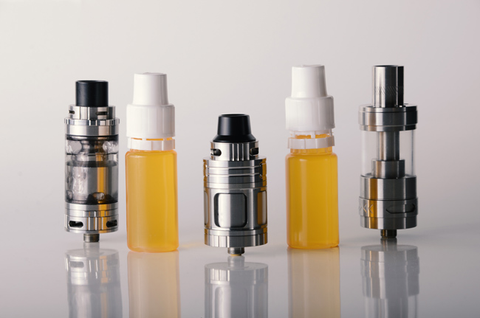 Many flavour chasers keep separate pods or vape tanks for different flavours. This is still handy if you are washing tanks/pods, as you can use one pod or tank for vaping while another one is drying. The popularity of fixed-coil pods makes this more feasible nowadays. 
Add to existing e-liquid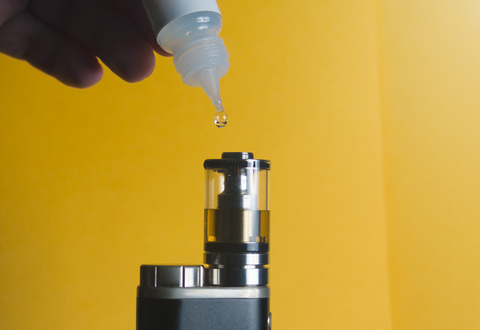 What happens if you only have a single tank or pod, or just a few all filled with e-liquid? Chances are you don't want to wait for hours for your tank to dry out. 
Sometimes, if you're careful, you can simply add a new e-liquid – but it all depends on the flavour you are using. 
Some e-liquid flavours are strong and linger for a long time. Menthol is a perfect example of this. I've refilled a tank that previously had menthol in it several times. Despite using a completely different flavour the menthol still lingers. 
If you like the combination of the flavour you are using and the new flavour, it will work fine. However, you won't get the purity of the flavour as imagined by the flavourist. 
For example, if you are using menthol, and replace it with blueberry, you'll get a pleasant blueberry ice flavour. Over time the original flavour will slowly disappear, and after a few refills, you will get a purer flavour. 
However, this doesn't work for all flavours. The ones that work will depend on your personal taste as well as the strength of the flavour and how well the flavours work together. 
For example, if you're like me and don't like a tobacco menthol flavour, the taste would be ruined for you by following menthol with tobacco (or vice versa). 
Below I've put together some flavours that work well together – as well as some that don't. Of course, it's partly down to personal taste, but you might find this a useful starting point:
Flavours that mix well together:
·Simple fruit flavours such as blackberry, strawberry and cherry with menthol.
·Tobacco with caramel or cream. (Tobacco and caramel create the classic RY4 flavour.)
·Bubble gum and fruit flavours
·Simple fruit flavours with other simple fruit flavours e.g. strawberry and blueberry.
Flavours that don't mix well together:
·Bakery and tobacco flavours.
·Aniseed and menthol/tobacco flavours.
·Mixing complex fruit flavours with other fruit flavours e.g. Peach Strawberry Watermelon with Apple.
·Mix ice fruit flavours with other flavours e.g. Halo Raspberry Crush with Blueberry Burst
Do you need to change your coil when you switch flavours?
While in an ideal world you probably would change your coil when you change flavours, it is not necessary. If you are cleaning the tank and the coil, the cleaning process will get rid of most if not all of the previous flavour. 
If you do change your coils, it's worth putting the old coil in a small plastic bag such as a ziplock and writing the flavour name. When you switch back to that flavour, you can reuse the coil without having to throw it away 
Best pods and tanks for switching flavours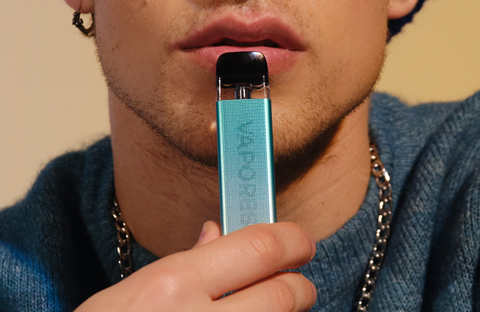 I usually recommend pods/tanks with replaceable coils for vapers. However, if you switch flavours a lot it may be an idea to use pods with fixed coils. As these pods usually come in multipacks, it is easier and cheaper to switch to a new flavour with a new pod. My current favourite fixed-coil pod device is the Vaporesso Xros 3. 
Another option is the Aspire R1. This is a cross between a disposable and a regular e-cigarette. The device can be recharged and the tank refilled, but when the coil goes you simply buy a new device. This allows you to use a new flavour every time you use a new device. 
If you prefer to clean tanks/pods between flavours, I'd recommend ones which are easy to take apart, have a removable coil and allow the e-liquid to be easily removed. This allows the tank to be easily cleaned. Good options here include the Aspire Pockex and the Uwell Caliburn G.
Of course, these are only a handful of devices, and there are many good options! For more suggestions, see our Best Vape Kits post, which breaks down devices into different types and is regularly updated. 
Do you have any tips for switching flavours?