BEST SMOK NORD COILS FOR SALT NIC
While the Smok Novo family of vape pods are more closely associated with vaping salt nic eliquids, the slightly larger Smok Nord is also an excellent choice for mouth-to-lung (MTL) vaping and potent nicotine salts.
Unlike the autodraw Novo, the Smok Nord and Nord 2 has a fire button. The Smok Nord also has swappable coils. The entire Novo family of vape pod kits require the swapping of the entire pod when the coil has completed its service life. In a sense, this is easier than swapping coils and saving the plastic pod. But it is also more wasteful and expensive. 
The Smok Nord 2 is one of several Smok all-in-one refillable vape pod kits which come with two pods, each compatible with a different family of coils. The RPM40 is nearly identical in terms of specifications. Both work with Nord and RPM coils. 
There are some major upsides to the Smok Nord design compared to the Smok Novo. It isn't much larger in size but boasts a significantly longer lasting battery. The Smok Nord 2 comes with two pods, a pod for Nord coils and a pod for RPM coils. This increases your vaping options. This flexibility is possible because the Smok Nord is also the more powerful device. Comparing their current versions, the Nord 2 has an output of 1 to 40w and adjustable wattage. Only the Smok Novo X offers this level of wattage control but it tops out at 25w. The Novo 2 and Novo 3 are also 25w and have the same 800mAh battery but no way to adjust the wattage. 
In a future edition, we will examine the best RPM coils for vaping nic salts. We already took a dive and rated the best RPM coils for vaping max-Vg eliquids. Today, we are going to look at the best Nord coils for vaping nic salts. Nord coils are compatible with both the Nord and Nord 2, where the RPM coils only work in the Nord 2 RPM and are not compatible with the original Nord.  
SMOK NORD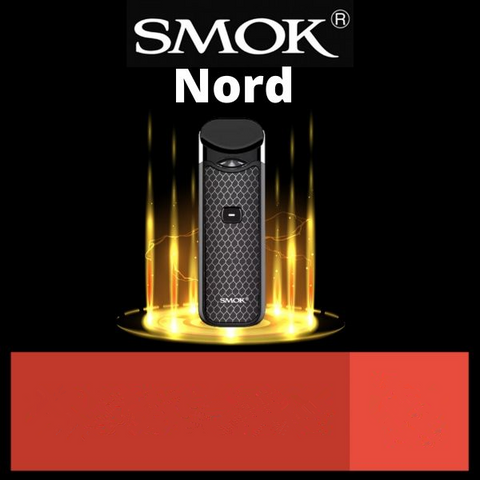 Check out our comparison of the Smok Novo versus Smok Nord for a closer examination of Smok's classic vape pod kits. The classic Smok Nord has an 1100mAh battery and an output is between 10 and 15w depending on the coil and charge. The pod holds 3ml of eliquid. The Nord owes much of its e popularity to a 0.6ohm mesh coil that is ideal for max-VG eliquids but also has nic salt options.
If you already own a Smok Nord, the good news is that the coils we review here today are still available. But if you are looking to get a Smok Nord, we recommend upgrading to the Nord 2. It is compatible with the same coils but is a comprehensively improved device.
SMOK NORD 2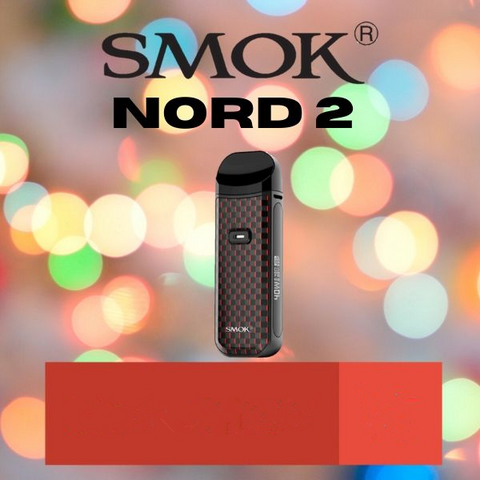 The Smok Nord 2 is almost identical in size to a Smok Nord but superior in every way. The pod design has been improved and is less prone to leak. It also holds 50 percent more eliquid, 4.5ml versus 3.0ml.
The Nord 2 has a 1500mAh battery versus 1100 for the original Nord. The Nord 2 is a significantly more powerful device, which is why it is able to handle RPM coils. In fact, it is not far removed from being an RPM40 that is shaped like a Smok Nord. The Nord 2 has an output of 1 to 40w and wattage is adjustable. The original Nord operated between 10w and 15w.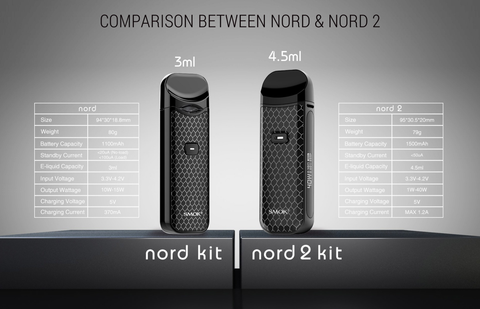 The Nord 2 also has classy OLED screen. It is simply the more modern and superior device. 
SMOK NORD COILS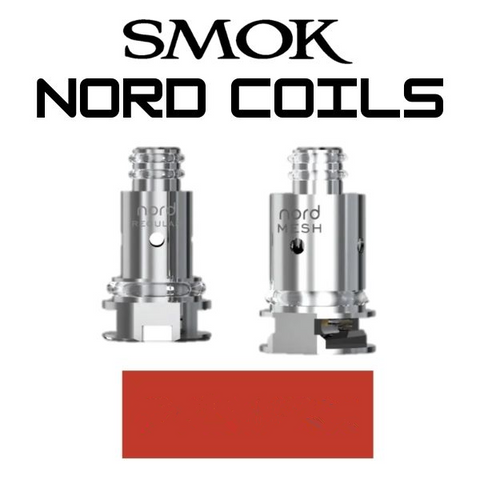 The Nord family of coils simply work and this is one reason why Smok still makes compatible devices. The 0.6ohm mesh Nord coil is probably a bit too stiff for nic salts and the same is true of the 0.6ohm DC Nord coil. If you are a heavy smoker and using lower nic strength salts, they might be viable but you are better off exploring one of the other coil options.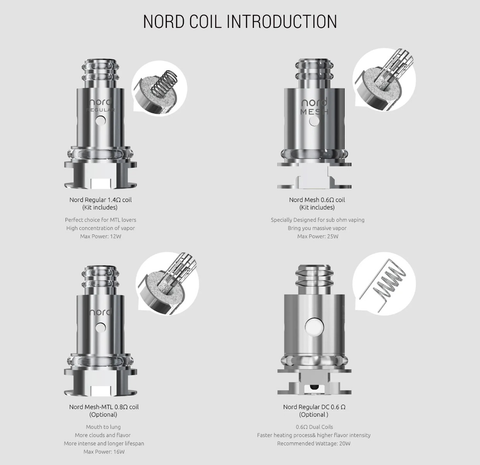 NORD 1.4OHM REGULAR COIL
Included with the Smok Nord vape pod kit are the 0.6ohm Mesh and 1.4ohm regular coil. One is for max-VG and the other for nic salts. The 1.4ohm coil is up for the challenge of nic salts. With higher resistance than the 0.6ohm coil, the 1.4ohm coil generates less vapor and perhaps less flavor as well. But the draw is tight and it operates efficiently. A long lasting coil, it is perfect for anyone vaping 50mg/ml nic salts.
NORD 1.4OHM CERAMIC COIL
Designed for increased lifespan and temperature resistance, ceramic coils in theory should also provide better flavor and reduced spit back. I personally prefer the regular 1.4ohm mesh coil. But it is possible that the ceramic coil is better suited for CBD.
NORD MESH MTL 0.8OHMS
The Nord Mesh MTL 0.8ohm coil is perfect for nic salt vapers who use 25mg/ml and are looking for more vapor. It has a very tight draw, despite its subohm resistance, and excellent vapor production.