Best Internal Battery Vape Mods
Batteries are the powerhouses that keep us vaping. Although choosing a separate battery is important – and we've covered the best 18650 batteries elsewhere – many vape mods come with in-built batteries so you don't have to pick anything up separately.
There are plenty of options for vape pens and mods which include batteries on the market, and that means there's a lot of competition for your money. So what's the best internal battery mod and eGo-style e-cig you can find?
Best Internal Battery Box Mods, VV/VW Mods, and eGo-Style E-Cigs
We polled thousands of vapers about their favorite VV/VW vape mods and their favorite vape starter kits, and we've used the results of those polls to put together this top 11 list of the best internal battery vape mods on the market.
11 – Smok RPM Lite 40W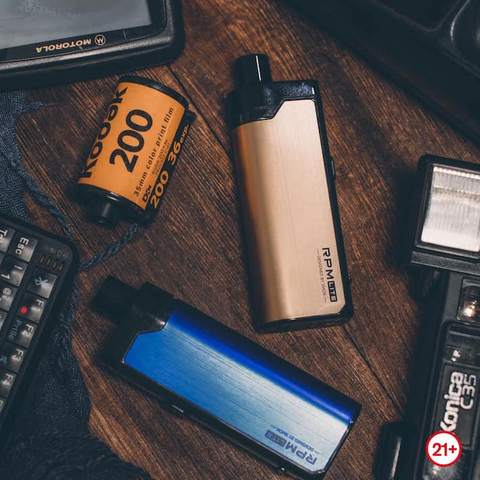 The landscape for the best internal battery vape mods has changed dramatically in recent years, with pod mods taking a lot more attention than the traditional style of mod.
The RPM Lite 40 W from Smok is right in line with this, a compact, easy-to-use pod-style device that still maintains a mod-like form and functionality. It offers vaping at up to 40 W from a 1,250 mAh internal battery, coming with a 0.4 ohm mesh coil, and a 0.8 ohm MTL option, both of which slot simply into the 3.2 ml capacity pod. You control the device with a fire button and two adjustment buttons on the front face, with a color display screen that clearly shows your current setting and other key information.
You can pick up the Smok RPM Lite for $26.95.
10 – Vaporesso Gen Nano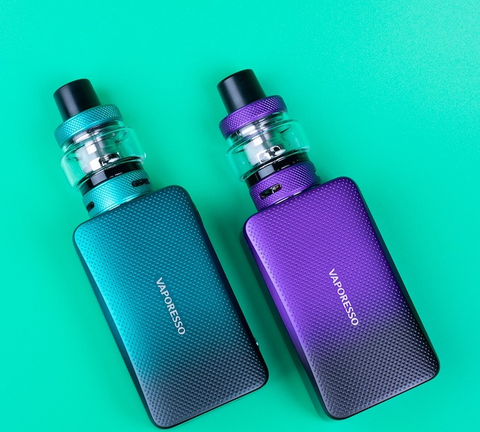 The Gen series from Vaporesso includes some really great devices, always bursting with features and performing impressively well. Most of the options in the line-up require external batteries, but the Nano version has an in-built 2,000 mAh battery, which comfortably supports the maximum output of 80 W from the device. It has all the features you'd expect from a mod these days, including temperature control, "pulse" mode (which fires in pulses rather than a continuous output), and a general ethos where the mod finds appropriate settings for you unless you go "DIY" and set them yourself.
Overall it's an impressive offering, with a pretty reasonable price of $62.99 too.
9 – Voopoo Vinci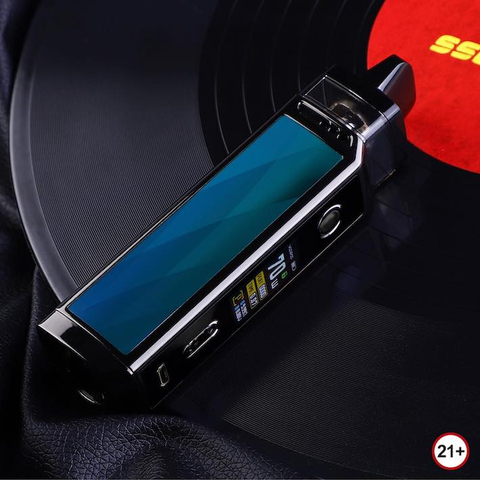 The Vinci from Voopoo takes a spot on this list of the best built-in battery e-cig options because it does pod-style vaping impressively well. The internal battery may only be 1,500 mAh, but with a 40W maximum output and less of a focus on putting out huge clouds than many of the more standard devices on the market today.
It looks like a cross between a traditional pod-style device and a mod, with a front panel featuring a full-color display, a fire button and two adjustment buttons. However, the device also automatically suggests appropriate settings when you install a coil, so if you're new to vaping it's a great choice.
As well as the 5.5 ml pod, you five coils in a range of resistances with the kit – all for $39.95.
8 – GeekVape Aegis Mini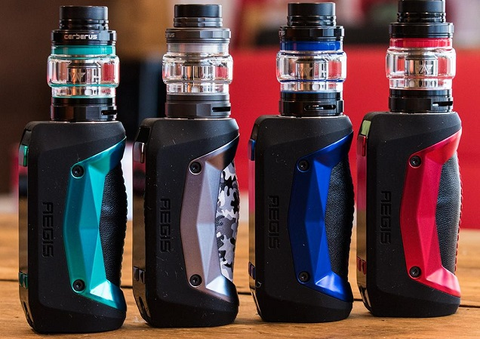 The Aegis Mini from GeekVape is an affordable and capable internal battery mod, offering up to 80 W of power in VW mode and supporting TC vaping with nickel, titanium and stainless steel coils. It's a bit smaller than the average box mod, and has a textured grip section at the back.
It features an in-built 2,200 mAh battery, which will get most users through a day of vaping between charges. The mod is also dustproof, shockproof and waterproof, so it's a great option if you're going to be vaping outside your house a lot. It also comes in a kit with the Cerberus tank, which has a 5.5 ml juice capacity and comes with two mesh coils.
The kit costs $50.95.
7 – Vaporesso Target Mini 2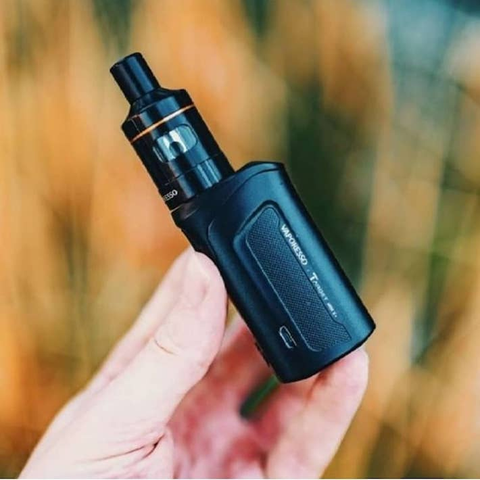 Vaporesso have been putting out great vaping devices for several years now, but the original Target was the first time many vapers had heard of them. The Target Mini 2 continues in the tradition of the original, focusing on keeping the device portable while still offering a 2,000 mAh internal battery. It still has the trigger-like firing button on the front face, with two adjustment buttons below the OLED display screen and also a "mode" button to control some of the other functions. You can adjust the power anywhere from 5 to 50 W, and the USB port supports charging at up to 2 A.
The device is a particularly great choice if you're on a budget but still want one of the best built-in battery mods, with the price of $13.15 being hard to beat even if you compare it with much less capable devices.
6 – Smok Stick Prince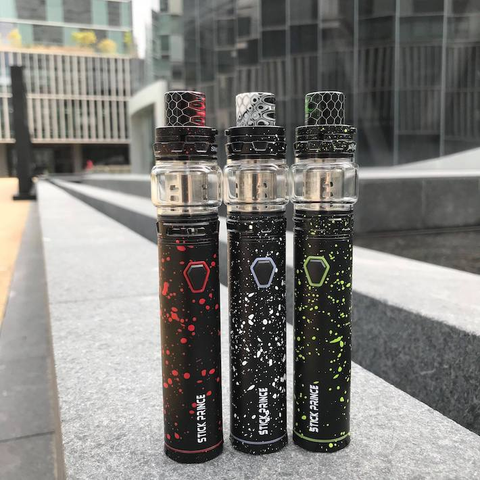 The Smok Stick Prince takes the spot of sixth best e-cig battery on the market thanks to the huge battery life and user-friendly design. The Prince has the basic design as the other devices in the series, kind of looking like a fat version of a vape pen, with a single button for operation, a tube shape and a tank included as standard.
It has a massive 3,000 mAh battery – easily enough for a day of vaping – and can put out up to 45 W depending on the remaining battery life. It doesn't have many additional features like some of the devices on this list, but if you're looking for something that hits hard with excellent battery life, it's a great option. The included TFV12 Prince tank has a massive 8 ml juice capacity, a hinge-and-lock top-filling design and comes with two 0.17 ohm coils.
You can pick up the device and the tank for $42.95.
5 – Innokin Coolfire Z50
The CoolFire series from Innokin includes some excellent devices, and the Z50 does an impressive job of keeping the core functionality of the series while offering a compact, affordable mod. The Z50 has a 2,100 mAh internal battery, and supports vaping at any power from 6 to 50 W. It focuses on simplicity, with a clear OLED display screen, a big fire button and two adjustment buttons to operate it. It has 510 threading, so you can use it with basically any vape tank, but it fits 22 and 24 mm diameter options best.
If you aren't looking for the highest-power device on the market, the performance from the Coolfire Z50 is hard to beat, and Innokin – as always – has a dedication to quality.
You can pick up the Innokin Coolfire Z50 for $64.99.
4 – Smok Alike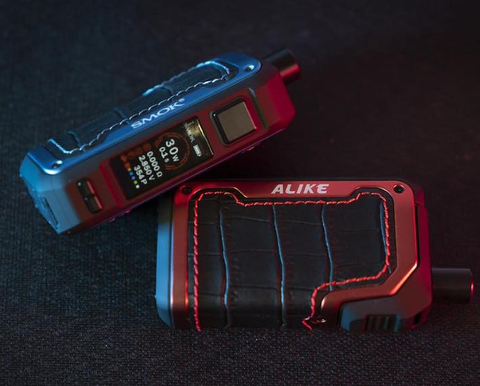 Smok may have a ton of vaping devices on the market, but they've done a better job than most other brands in offering devices that balance the simplicity of pod-style devices with mod-like designs and functionality.
The Alike is their latest attempt to do just that, with a look very much like a compact box mod, a 1,600 mAh internal battery, and a massive pod on board with a 5.5 ml capacity. This has changeable coils (a 0.4 ohm mesh and 0.8 ohm MTL option included with the kit), and can be refilled using a simple side-filling system. You can adjust the power output up to a maximum of 40W, which might be less than other mods but is more than enough for lower-power pod vaping, and lets you get the most out of the battery life.
You can buy the Smok Alike for $29.95.
3 – Voopoo Drag Mini Platinum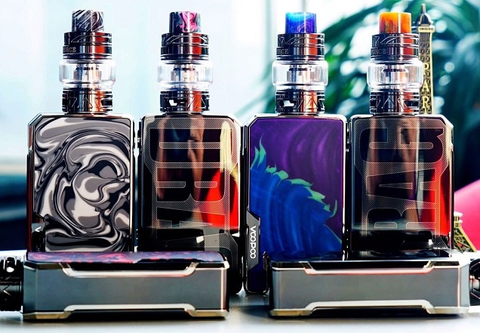 The Voopoo Drag Mini Platinum takes its spot as the third best e-cig battery on the market thanks to the sizable 4,400 mAh internal battery and excellent feature-set. The Drag Mini runs on the GENE.fit chipset, supporting temperature control vaping (with nickel, titanium or stainless steel coils), variable wattage up to 117 W and also "Fit" mode which allows you to dial in the ideal settings for clouds, battery life or flavor with basically no effort at all.
The mod looks great thanks to the resin plating on one side, with a well-presented display screen on one edge, an indented circular fire button and two adjustment buttons. It's a fantastic performer.
You can pick up the Voopoo Drag Mini for $79.99 – it comes with the Uforcew T2 tank and two coils.
2 – Eleaf iKuu i200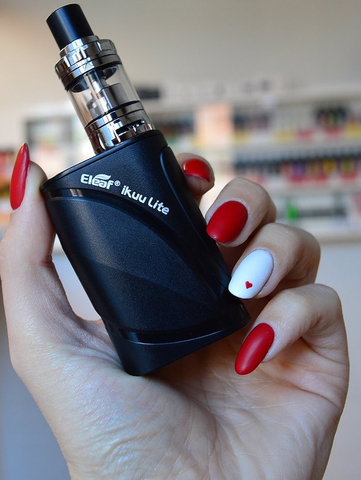 Although the rise of pod system vaping has been an excellent thing for new vapers in particular, there are many who still prefer a more "traditional" vape. The iKuu i200 is for these vapers, and takes the second spot of the best internal battery box mod on the market today.
With an impressive 4,600 mAh internal battery and a maximum power output of 200 W, it wipes the floor with much of the competition in terms of raw power and capability. It uses a side-mounted firing bar for maximum comfort in use, and allows you to adjust settings with two adjustment buttons on the front, below the OLED display screen. It also offers temperature control functionality, including adjustable TCR. In short, it's a full-featured modern device, with basically any feature you're likely to need.
For the price of just over $40, it's a fantastic deal.
1 – Innokin MVP5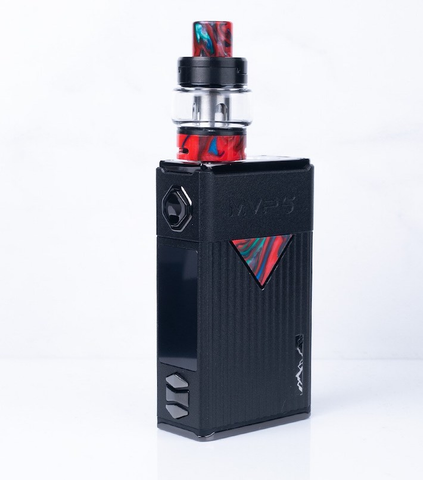 The MVP series of mods is genuinely legendary, with the original pretty much single-handedly kickstarting the box mod trend and every single incarnation has brought improvements to the basic formula. With that in mind, it's not surprising the MVP5 makes this list as the top internal battery vape mod on the market, especially considering the massive 5,200 mAh battery that will last most vapers two days on a full charge. It features variable wattage vaping at up to 120 W, temperature control functionality and the ability to set a custom power curve, as well as "Easy Select" to make getting the right settings simpler for Ajax and Z series coils.
As well as the (now expected) ability to be used as a power bank, it also comes with a flashlight, compass, thermometer, barometer and altimeter, pretty much making it the ideal device to take camping or hiking.
For all of these features, the $79.99 price-tag is excellent.
Editor's Picks for Best Internal Battery Vape Mods
Of course, there are tons of competitors for the title of best internal battery and rechargeable vape mods and vape pens, and many great options not covered by the list above. So, to give you more options for when you're looking for a top-quality built-in battery mod, we've put together some additional suggestions based on the recommendations of our staff here at ECR. Here's our staff's personal picks for the best vape mods with built-in batteries:
Vaporesso Drizzle Fit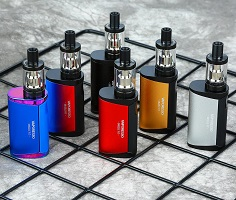 The Drizzle Fit from Vaporesso is a very compact and straightforward device with a 1,400 mAh battery built-in. It has automatic detection of whether you're likely to be looking for a direct to lung or mouth to lung vape, with three power modes if you're vaping mouth to lung and a maximum output of 40 W. It has just one button for operation, making it a great choice if you're brand new to vaping, with an LED indicator built-in so you can see your current power setting at a glance. It recharges from empty in just over an hour. You can pick up the device for $27.90.
Smok Mag Baby 50 W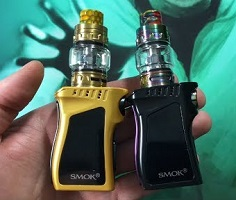 The Mag Baby is a compact version of the Mag Grip, and it offers an impressive range of features for such a compact and affordable device. The internal battery has a capacity of 1,600 mAh, and while this is lower than many other devices on this list, the additional features more than make up for this downside. It offers variable wattage vaping at up to 50 W, and temperature control vaping with all common TC coil materials. It also comes with the TFV12 Baby Prince tank, making it a great option for anybody new to vaping. You can get it for $59.99.
Aspire Tigon
The Aspire Tigon is one of those devices that blurs the boundaries between mods and vape pens, with a tube shape and a single button for operation, but supporting sub ohm coils and being much chunkier than a standard vape pen. The device has a 2,600 mAh internal battery, and the power output depends on the coil you have attached and the remaining battery life, with the maximum working out to 28 W. The Tigon comes with a 3.5 ml capacity tank, with two coils – one 0.4 ohm option that's perfect for direct to lung vaping, and a 1.2 ohm option for mouth-to-lung vaping, with mouthpieces included for each style. You can pick up the Tigon for $39.99.
Eleaf iStick T80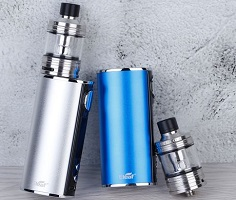 The iStick series was all the rage when it first hit the market, and while they don't dominate like they used to, the T80 is a great choice if you're looking for something affordable with a big internal battery. It has a 3,000 mAh capacity battery built-in, and it puts out up to 80 W of power. This is more than enough for most vapers, and even without a TC mode it makes it pretty competitive. The design follows on from the more well-known members of the iStick family, roughly looking like a box mod but with rounded edges and a nice big fire button on the leading edge. The device costs $31.65 new.
Innokin Coolfire IV
The Coolfire IV has been around for a while, but if you're in the market for an internal battery vape mod, it's still one of the best options on the market today. It has a 3,300 mAh battery, which is more than enough for a full day of vaping, and this is combined with a full set of features. It offers variable wattage vaping up to 100 W, as well as temperature control vaping with Ni, Ti and SS coils. It has 2 A charging, and the AETHON chipset offers very precise coil resistance readings and a 0.2 second response time. Combined with the compact, ergonomic design, the Coolfire is a great deal at $63.
Conclusion
Although our readers and our staff have their own personal picks for the best internal battery vape mods and vape pens, it's worth stressing that the choice is ultimately dependent on your personal preferences.
You might be more interested in maximizing battery life, or you might prioritize a high power over all else.
These options can point you in the right direction, but don't just shoot for the number one ranked battery without considering the other options.