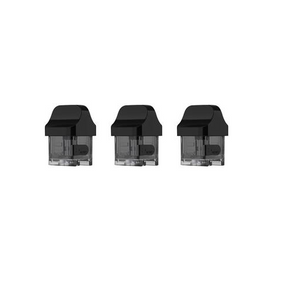 The Smok RPM40 Replacement Pods contain 3 pieces per pack (they do not include the coils).

The Smok Pods with duck-billed wider mouthpiece allows more air inhalation, can fully enjoy the vaping process and huge vapor. the New Smok Pods with side e-juice refill, easy to refill your favorite juice, with the rubber plug to prevent leakage.

Genuine Smok product - with verification code.

Keep this product out of the reach of children. This product contains nicotine which is a highly addictive substance.