Vaporesso XROS Pod Review
The Vaporesso brand has consistently produced some of the best vape kits in the business. This has not gone unnoticed by vaping enthusiasts across the world.
Vaporesso has an extensive collection of different top-notch devices that offer a combination of style and functionality. One of the newest pod systems released by Vaporesso is the XROS. This pod device is designed to provide rich vaping experiences. XROS is available in different color finishes, including Blue, Sky Blue, Silver, Matte Grey, Pink, Rainbow, Gold, Green, Gray, and Purple.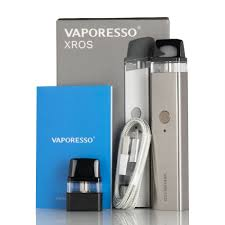 The XROS is produced with high-quality materials like other vaping systems in the Vaporesso collection. This pod is built to last and feels solid on the grip. And the compact design of this device makes it easy to carry. The XROS will also fit into your pockets without weighing it down. XROS has dimensions of 112mm by 13mm by 23mm. This device also comes with an LED indicator.
This Vaporesso pod device has a sleek look. And unlike many other pod systems on the market, the XROS is specifically designed to be intelligent and user-friendly. You do not have to worry about any difficulty in using XROS.
Anyone can operate this pod device. Vaporesso also made sure that XROS is designed to be safe. This device uses the SUS304 stainless steel for the coating, known as a durable corrosion material. XROS also provides multiple protections, so potential risks are averted.
XROS is widely available for sale, but it is best to buy directly from the manufacturer. You can get XROS from the Vaporesso online store for $29.99.
Vaporesso's XROS offers smooth hits and clean flavors with every puff taken. This pod is made with popular MESH technology. MESH guarantees that you get the most robust flavor and throat hit when vaping. XROS also allows for customization. This vape system's airflow is designed to be adjustable so vapers can allow the right amount of airflow that makes them comfortable.
The XROS vaping device is a dual firing system. This pod system is draw-activated and can also be activated with a button. These features are what sets XROS apart from other pod devices currently on the market.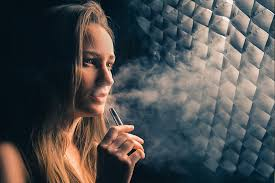 Vaporesso XROS comes fitted with a strong 800 mAh battery. This battery is long-lasting and also charges fast. XROS has a 1A Type-C fast-charging system. The battery output power is between 11W/16W.
The XROS device also has a visible pod that will help keep vapers informed on the e-liquid level. This will help in saving your coils from getting burnt quickly. And refilling the XROS pod system is also easy and can be done with just one hand. This device has a clamshell top filling design. The cartridge capacity of XROS is 3ml. The Vaporesso XROS cartridge resistance is 1.2 ohm and 0.8-ohm mesh pod.
The Vaporesso XROS kit includes
• 1 x VAPORESSO XROS Battery
• 1 × VAPORESSO XROS 0.8Ω POD (2ml)
• 1 × VAPORESSO XROS 1.2Ω POD (2ml)
• 1 × Type-C USB Cable
• 1 × User Manual
• 1 × Warranty Card
• 1 x Reminder Card